Kanye West
All Of The Lights
featuring Rihanna, Kid Cudi
We present the Hype Williams directed music video to Kanye West's song "All Of The Lights", featuring Rihanna and Kid Cudi.
Kobe Bryant x Nike Basketball
"The Black Mamba"
Premiering Tonight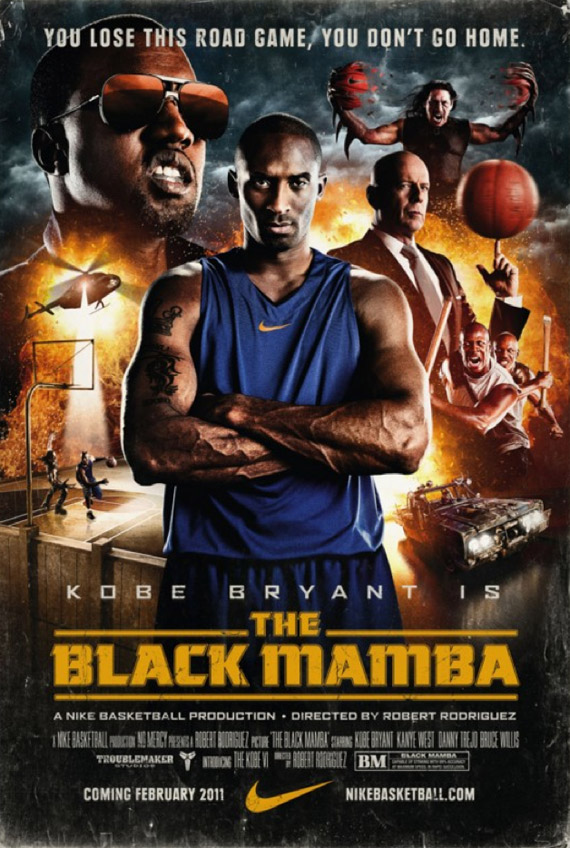 Kobe Bryant is already a blockbuster star inside the Staples Center, but with tonight's premiere of the 'The Black Mamba', he's ready to join the likes of Jack Nicholson, Leonardo DiCaprio, and the other movie stars that are Staples Center courtside mainstays. Directed by Robert Rodriguez and starring Kobe Bryant, Bruce Willis, Danny Trejo, and Kanye West, 'The Black Mamba' will make a worldwide premier tonight at 1:00 AM PST. You can watch the film on Facebook by attending the World Premiere event and streaming it live. Will this be a blockbuster mega-hit? Be sure to check out the movie and check back with Sneaker News and give us your opinions on Kobe's acting debut.