Neighborhood x Dita
"Douglas" Rider Sunglasses
Once again Neighborhood links up with Dita to work on some new sunglasses. For Fall/Winter 2010 they decided to go with the "Douglas" rider sunglasses. They come in two colorways with only minimal branding opportunities offered by the very thin frame.
Bape Store London
8th Anniversary T-Shirt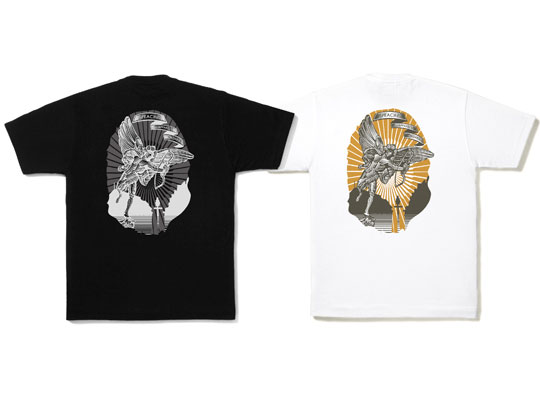 October marks the eight year anniversary of BAPE STORE LONDON®, to commemorate the occasion A Bathing Ape will be releasing a special anniversary T-Shirt designed by Skatething. Located in Soho London, the design features one of the areas most iconic landmarks – the statue of Eros, with the phrase APEACIFIC APPAREL WORKS and of course the store's address, all detailed within the Ape Head Silhouette, Available in either a White or Black colourway. This is one of the first times a Store anniversary T-Shirt has been designed exclusively by Skatething. The tee will be released in store and in the European online store on October 30th.
TEAGUE 20/20 Concept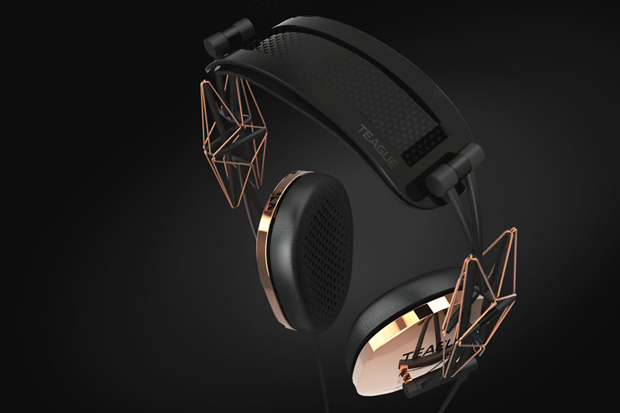 The TEAGUE 20/20 Concept headphone incorporates Buckminster Fuller's Tensegrity principle in the design of a flexible yet robust set of conceptual headphones. With the help of the Tensegrity approach, the headphones are both structurally strong yet also in this particular case, moldable to a user's head. In addition, this design ensures no moving parts are necessary. As of now, the headphones are simply a concept.