Mercedes-Benz
C74 Konzept
Florida based tuning house Renntech took the Mercedes-Benz C63 AMG and brought it up to the next level as they reveal the C74 Konzept. Exterior modifications are obvious as carbon fiber is used without compromise on the front spoiler, rear diffuser and spoiler. Front wheels measure 19 inch while the rear is sized up one inch wearing performance tires. Under the bonnet is where the serious business takes place as the standard 6.2 liter AMG engine was upgraded to produce 605 horse power and 555 pound feet of torque. This performance upgrade starts at $11,950 and could add up to be above $30,000 depending on the specification.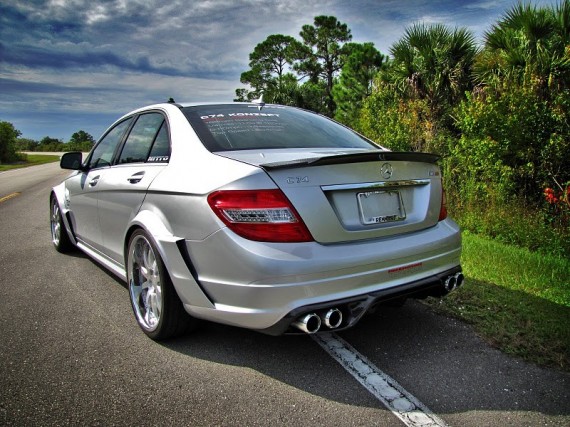 Converse Skateboarding
2010 Holiday Collection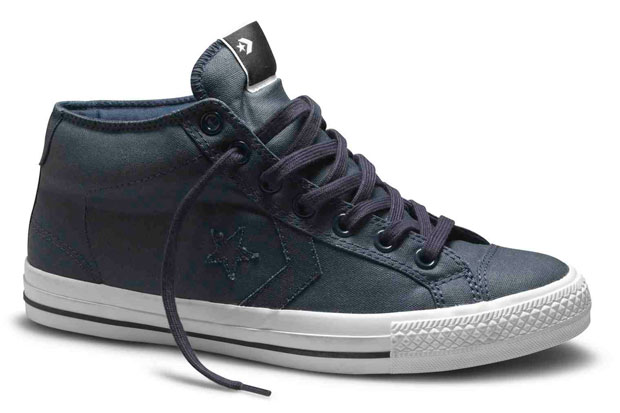 Converse Skateboarding's 2010 holiday collection is presented here. A number of models are at the focus of the collection which comes in as one of three units under the Converse Skateboarding umbrella. Among the models for this season are the CVO, Sea Star, Star Player, and Upton. The collection is available now at select retailers as well as online directly through Converse's online store.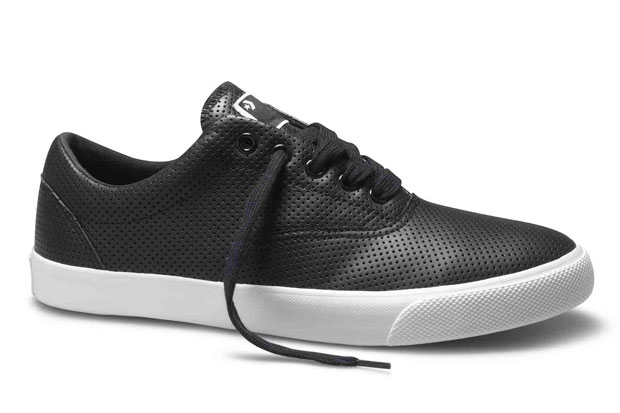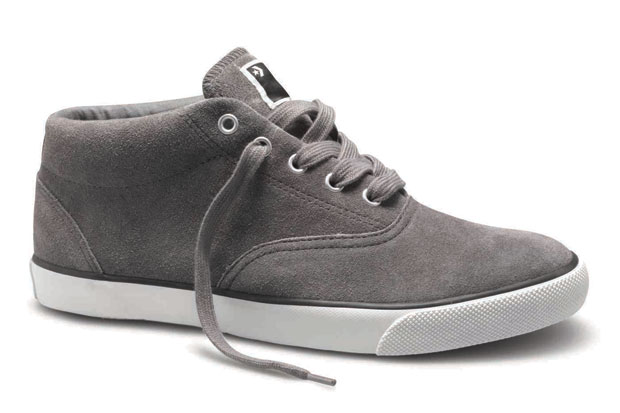 P-Rod Mountain Dew Commercial
It's Different On My Mountain
Mountain Dew presents a new commercial featuring Paul Rodriguez, aka P-Rod. The spot goes in line with many others that the popular skater has done in recent years, but as usual it is beautiful to watch him skate.
Acapulco Gold
Fall 2010 Collection Lookbook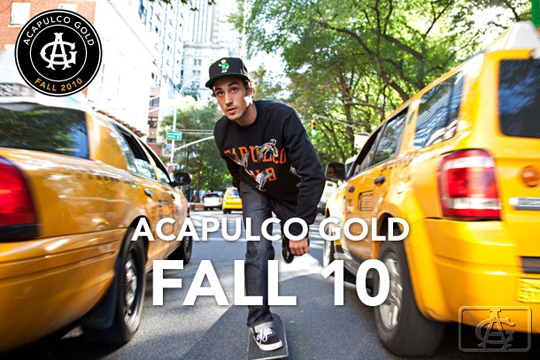 We present you the Acapulco Gold Fall 2010 Collection. From the collection we get a preview of the sweatshirts, hoodies, New Era caps, t-shirts, as well as the denim. As usual the graphics are on point and strong. The bear beanie is one of our favorite pieces in the line-up.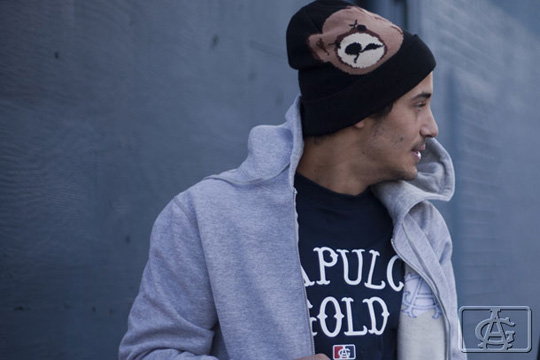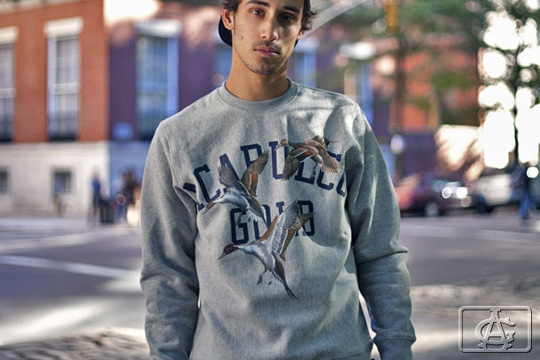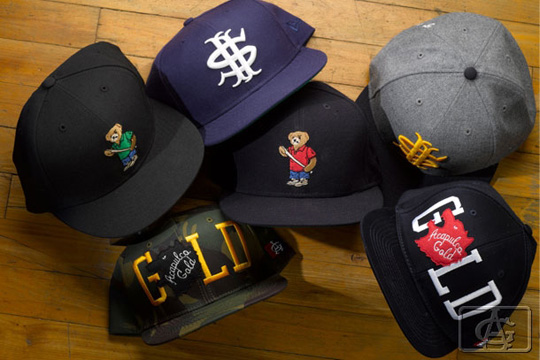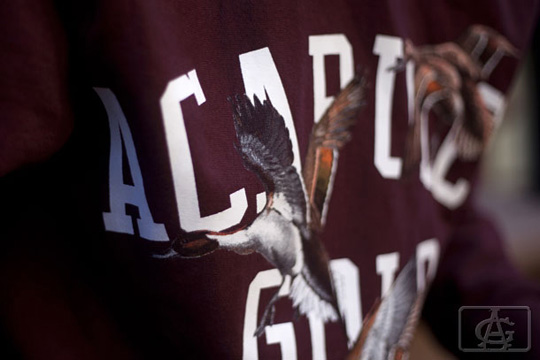 Apple's New MacBook Air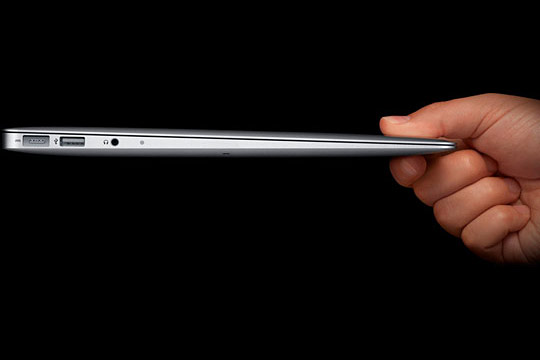 Apple today unveiled an all new MacBook Air. "Available in 11-inch and 13-inch models and weighing as little as 2.3 pounds, the new MacBook Air is Apple's lightest and most portable notebook ever. MacBook Air uses the same solid state storage technology as iPad邃「 to deliver instant-on responsiveness, up to seven hours of battery life and up to 30 days of standby time.* Starting at $999, the affordable MacBook Air defines the next generation of MacBooks."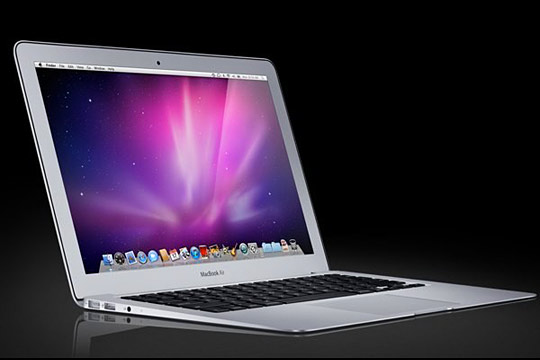 Bottega Veneta
iPad & iPhone Cases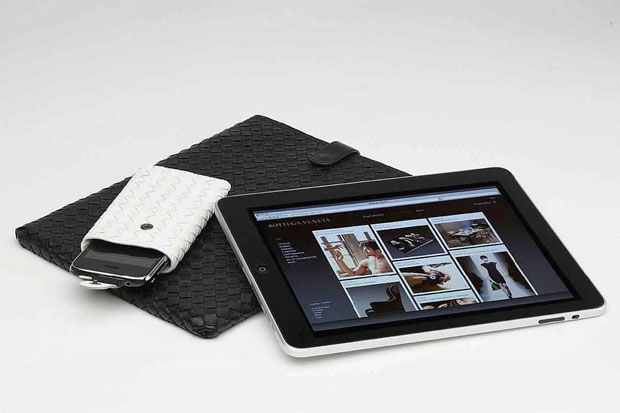 Italian luxury goods specialists Bottega Veneta present a new collection of cases for your favorite digital devices, including options for both the iPad and iPhone, as well as an accompanying series for the Blackberry. The cases sport Bottega Veneta's trademark woven motif, produced with the finest of cotton-lined napa leather in two featured colorways. Look for these now through select Bottega Veneta flagship stores worldwide.
Peanuts x mastermind JAPAN × Baccarat
Tumbler Set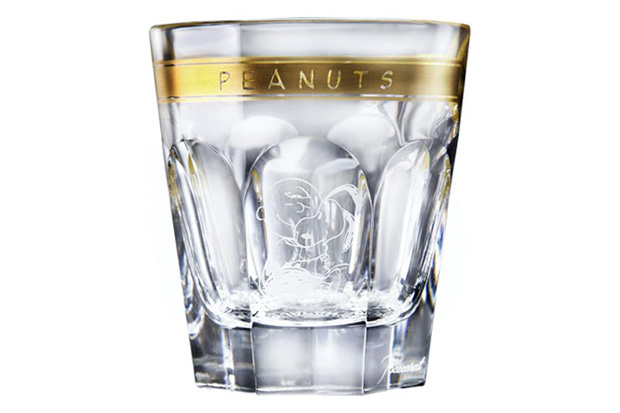 The Peanuts 60th anniversary world tour continues with this set of tumblers. Created using crystal glassware, created by French manufacturer Baccarat, the set was designed in collaboration with mastermind JAPAN. Featuring a delicate Peanuts scene on the side, each glass is complete with gold branding on the side with a mastermind finish on the bottom. The elegant twinset is now available in limited numbers at ZOZO.
Marvel Comics x TRON
LEGACY Comic Book Covers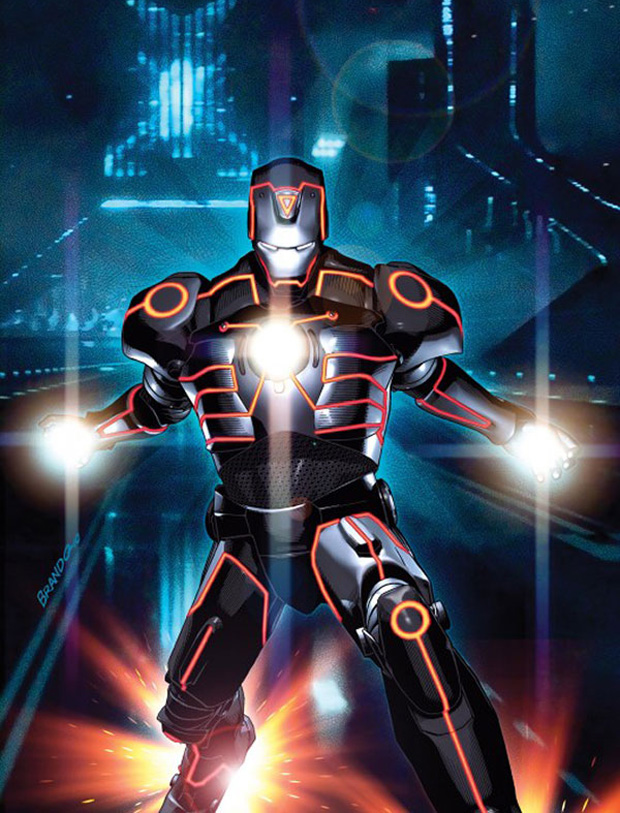 In promotion of the much anticipated movie TRON: LEGACY, Marvel has just unleashed these preview shots of a forthcoming Tron-inspired comic book series. Combining established superheroes with Tron imagery, some of the characters featured include Spiderman, Thor and Captain America. The Tron variants will go on sale between November and December of this year. For those interested in the movie itself, a worldwide release is currently scheduled for December 2010.