Air Jordan III Doernbecher
by Cole Johanson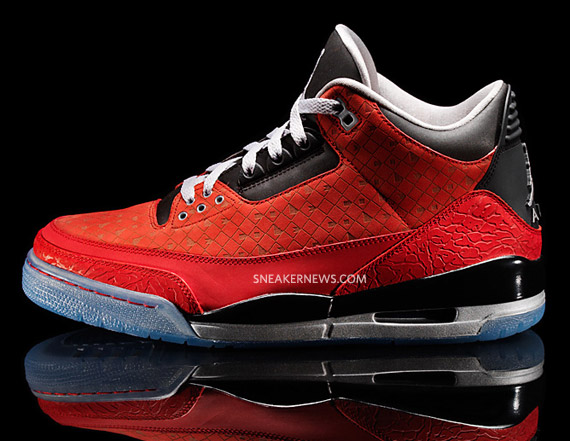 The Doernbecher x Nike Freestyle Collection is now in its seventh installment and like the previous collections, the highlight is certainly on the Air Jordan design. When Sneaker News first broke the news about the Air Jordan III being the model of choice for the Doernbecher Freestyle VII, many sneakerheads were excited at the possibilities. Given the eccentric nature of the colors and graphics used on the previous Doernbecher x Air Jordan releases, the possibilities were endless. Cole Johanson, the 11-year-old athlete and food-lover who was given the Air Jordan III as his assignment, came up with a unique design that still maintained that Air Jordan flare, as Cole used a tonal red upper and elephant print with a black and metallic silver mudguard. What took Cole's design to the next level was his selection of a translucent 'ice' sole with red contrast stitching as well as a unique lasered graphic on the upper. The tongue and heel feature a black base with silver branding, and red-on-red elephant print is definitely a nice twist on the classic Air Jordan III trademark. Take a look at these new images of Cole Johanson's Doernbecher x Air Jordan III design and stick with Sneaker News for release info regarding this upcoming release.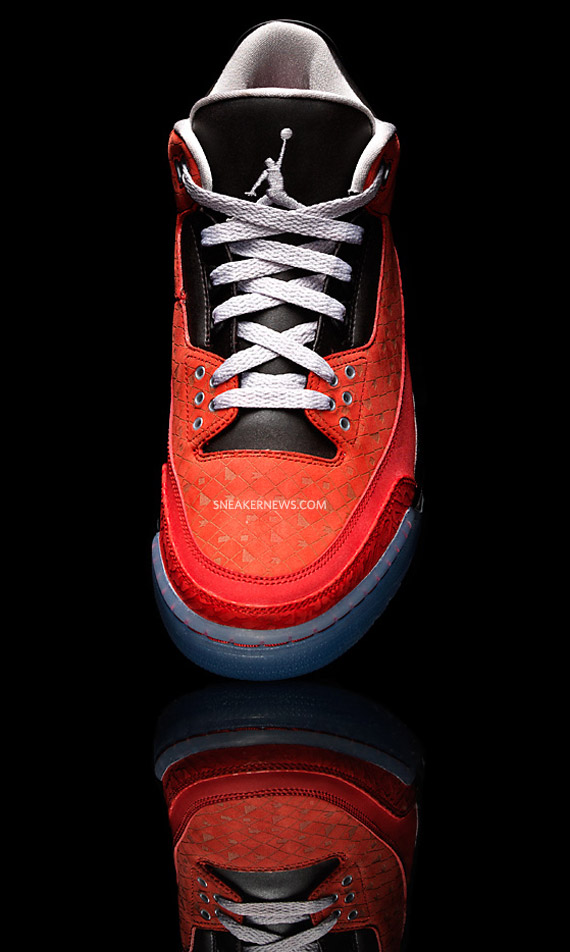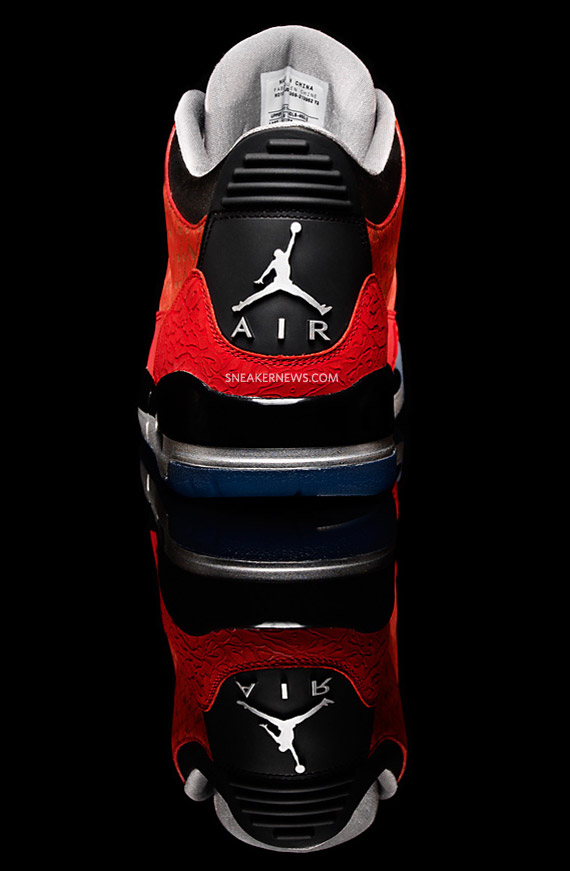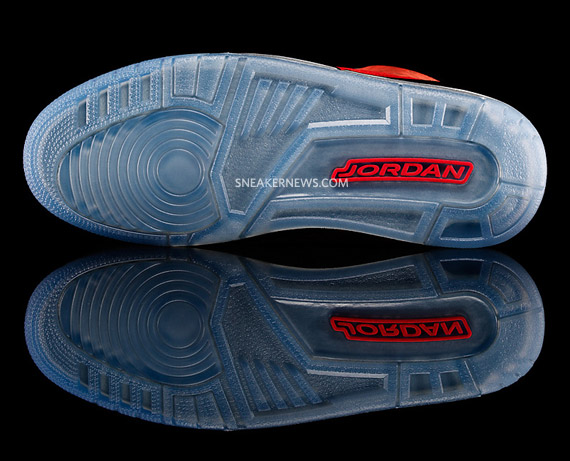 Air Jordan III Retro
White – Cement Grey – Black – Fire Red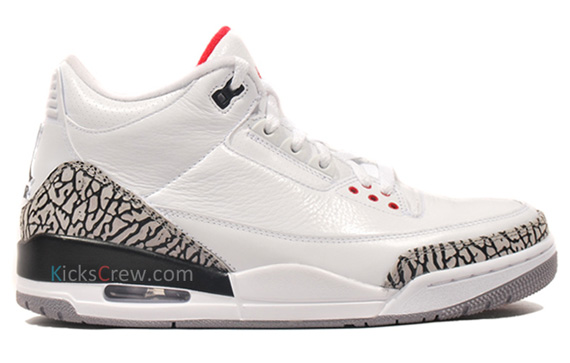 Yesterday Sneaker News gave you a heads up on a grip of pre-orders of some of the most anticipated upcoming kicks. If you haven't pulled the trigger on a pre-order for the Royal Foams, Bred XIIIs, or Altitudes XIIIs, here's another option to make the decision even tougher for you. The Air Jordan III in White/Cement Grey (or 'White Cement' for short) will finally arrive after nearly an eight-year-long hiatus, and with a Spring 2011 scheduled release date, it might be tough to find the necessary funds to cop these once the holiday season is over. However, kickscrew has a full-size run available right now, so take a look at the detailed images of the 2011 Retro and cop a cop a pair months in advance.
Style: 136064-105
Color: White/Cement Grey-Black-Fire Red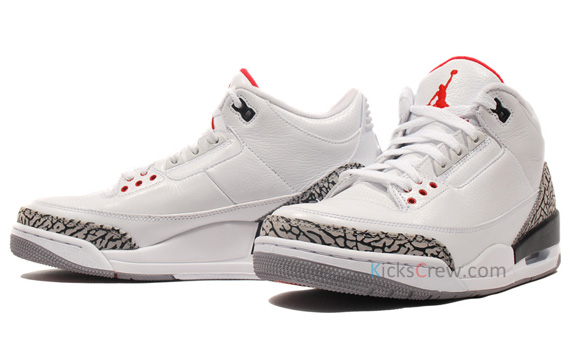 Sneakerness Vienna 2010
Event Recap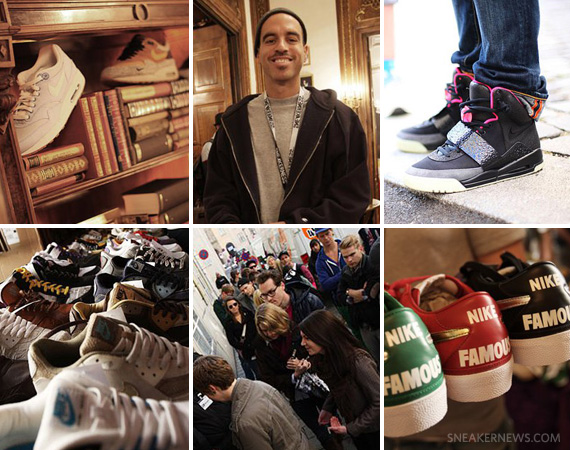 Austria has a long history in world politics and warfare but the country is best known for two things – blockbuster movie-star and Californian gubernatorial figure Arnold Schwartznegger, and Sneakerness, a celebrated sneaker summit that is equally magnanimous as the Terminator (in the sneaker world). The event's next stop was Vienna, Austria and was held at Palais Schönborn as and sneakerheads from all around the world came through to take part in the event. The sneaker game is certainly different overseas than it is in the states; the U.S. focuses a lot on Nike and Jordan Brand there's much more of an 'level playing ground' out in Europe, where adidas, Reebok, Puma, and New Balance are all big players in the game. Of course Nike Sportswear came through with some awesome displays – a neat Air Max 1 Bookcase in particular – but the focus of the event was sneakers of all kinds and brands. Continue reading for a full event recap – images and video – of Sneakerness 2010 and let us know what catches your eye.