Head Porter
Shearling iPod/iPhone Case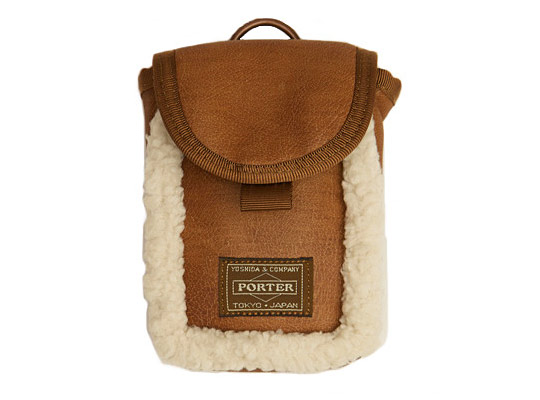 Head Porter's new Whitney collection takes the Shearling sheepskin look and applies it to a range of carrying cases. The above iPod/iPhone case is our pick.
Kanye West
Christian Dior Denim Flow
feat. Kid Cudi, Pusha T, John Legend & Lloyd Banks
Despite the initial announcement that Kanye West would pass on the highly popular G.O.O.D. Friday-series this week, he delivers yet another star-studded tune for the weekend. Titled "Christian Dior Denim Flow", the track boasts guest appearances by KiD CuDi, Pusha T, John Legend, Lloyd Banks and Ryan Leslie who surprisingly offers a taste of his rap skills. Check it out below and appreciate.
Oakley
Chase Hawk
Filmed and edited by Harrison Boyce & Andrew McMullen, this clip primarily features famed Texan BMX rider Chase Hawk riding a custom built Cult frame, built up with Odyssey products, decorated with Oakley graphics. Whilst being introduced the Oakley team, Chase and the guys chilled, rode, swam and partied across the weekend, all the while filming their escapades. The bike used in the film that was created in Austin, was on display at Interbike and will be traveling around a variety of trade shows and events over the next few months.