adidas Originals
Adult + Kids Releases @ Packer Shoes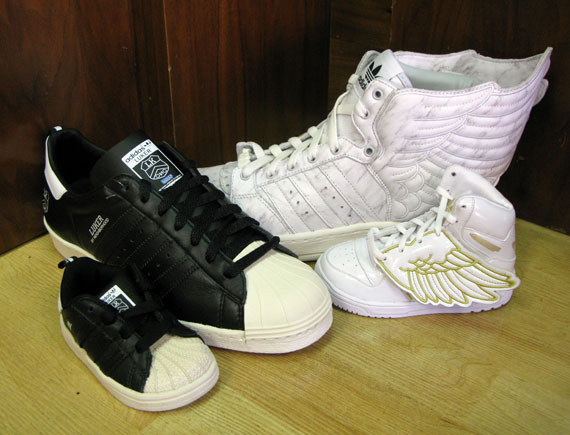 If you're a father (or soon-to-be) and want your kid to have the hottest kicks in the sandbox and be the ultimate lunchbox-wielding neckbreaker, check out these new kids size releases of adidas Originals collaborations with Luker and Jeremy Scott. The black/white Luker x adidas Originals Superstar comes in both mens sizes and for kids/infants, and for the Jeremy Scott x adidas Originals Wings collection, both the previously previewed Wings 2.0 for men and a miniature sized JS Wings for the little ones are available. Packer Shoes has all of the above available so drop by to outfit your entire family in some sick adidas gear.
Packer Shoes
941 Teaneck Road
Teaneck, NJ 07666
201.837.2022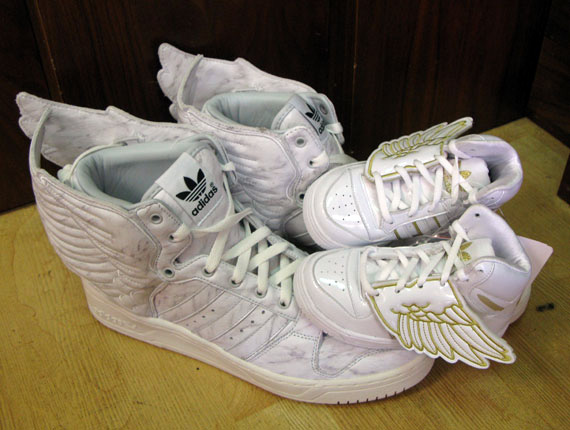 iPod nano Watch Band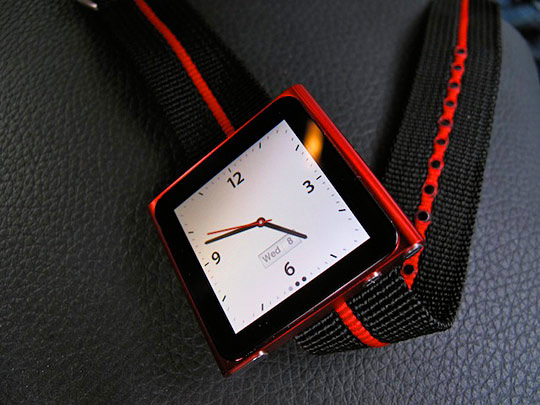 With it's small frame and built-in clip, the new Apple iPod nano with Multi-Touch was made for this. The Maratac 22mm watch band seen above is a perfect fit and comes in a variety of colors to coordinate with whichever nano color you choose. Cool idea.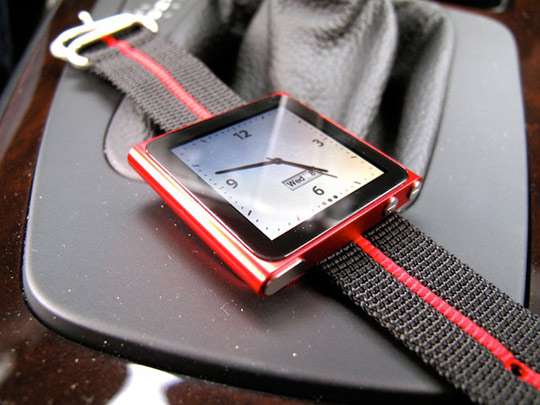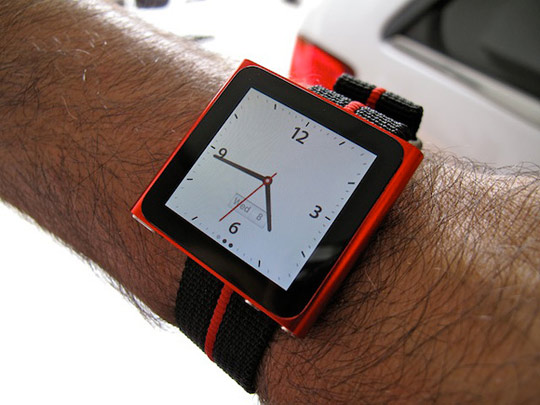 腕毛ね。
腕毛。

Levi's Fenom
505 and 207 Gold DISCO Decoration Denim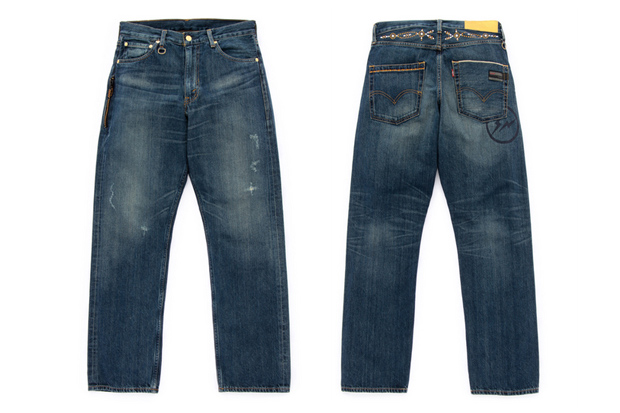 Levi's Fenom releases a new edition of their popular DISCO denim. This latest version takes on a gold colorway with the usual embellished decor on the backside and via the zipper details. The jeans are offered in both the 505 and 207 fit, each boasting a washed colorway with Fenom branding throughout. Available now at the Levi's Japan e-store.
Masterpiece x 7Stars Design x T-19
Skateboard Deck and T-Shirts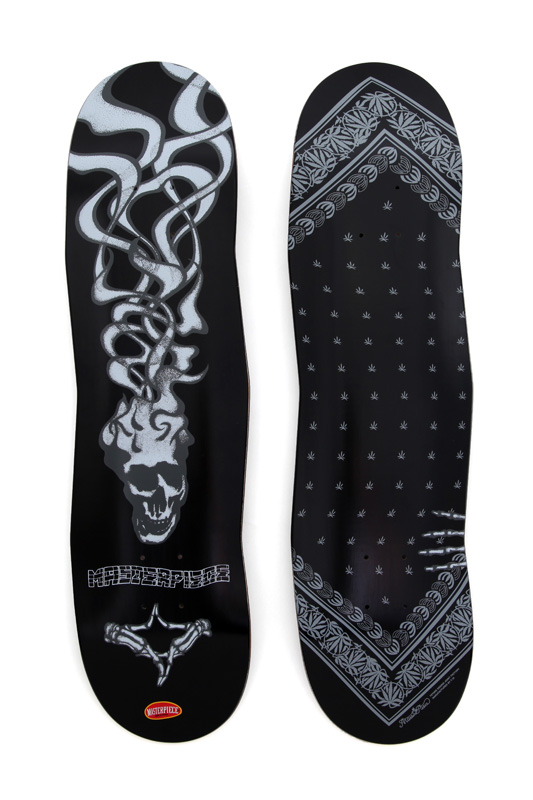 Do not proceed to adjust your computer monitor, there is nothing wrong with it. The above image you see is the first ever skateboard deck from MASTERPIECE and rather than going with a conventional shape, they have gone for the asymmetric mutant shape. The design for the boards were done by 7Stars Design and the production was looked after by T-19. On the grip tape side, the graphics are reversed so that both sides of the decks do not look the same. Along with the decks, there are also t-shirts and bandanna available with the same graphics printed on it.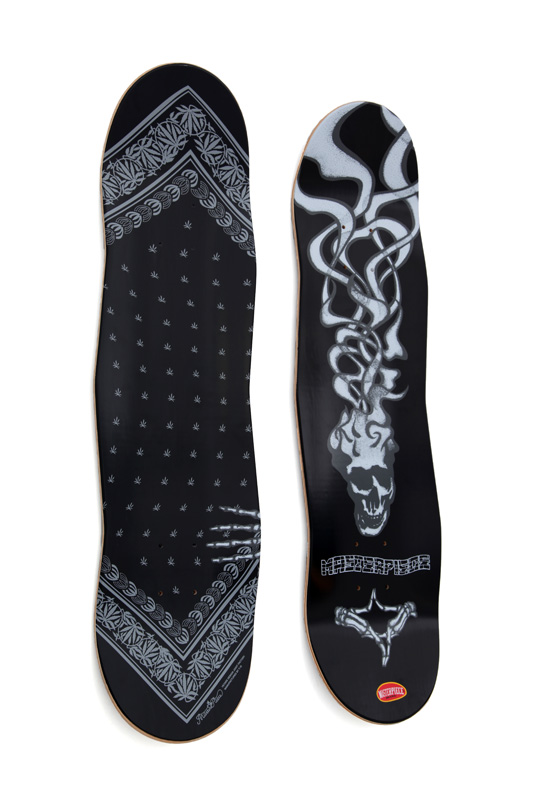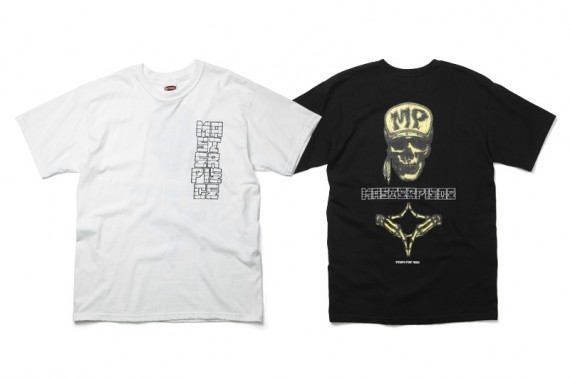 MEN'S NON-NO
Web Exclusive iPhone Cases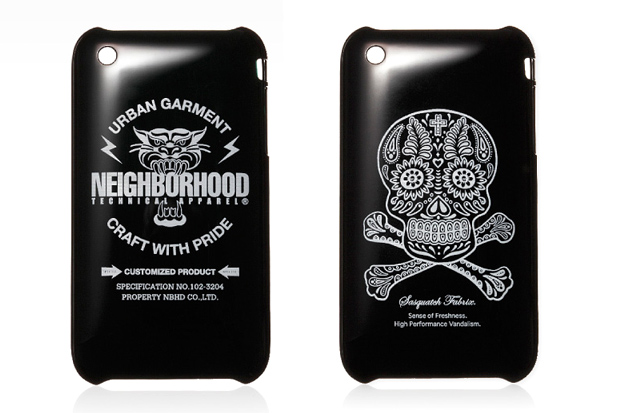 MEN'S NON-NO releases a new series of iPhone cases from some of Japan's more revered street labels. Four options in total have made their way to the MEN'S NON-NO webstore, including 3GS editions from NEIGHBORHOOD and SAQUATCH fabrix., along with iPhone 4 options from N.HOOLYWOOD and UNDERCOVER.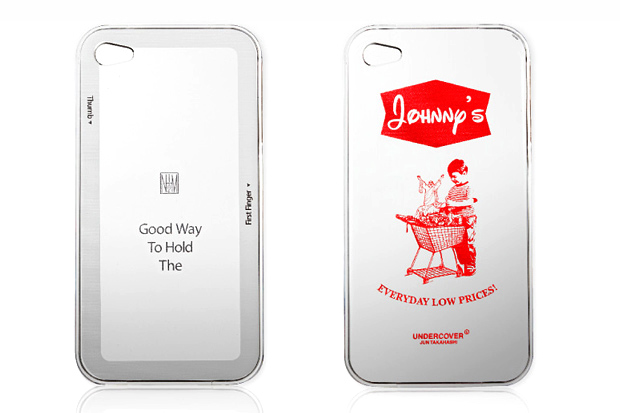 Takashi Murakami Exhibition
@ The Chateau de Versailles Recap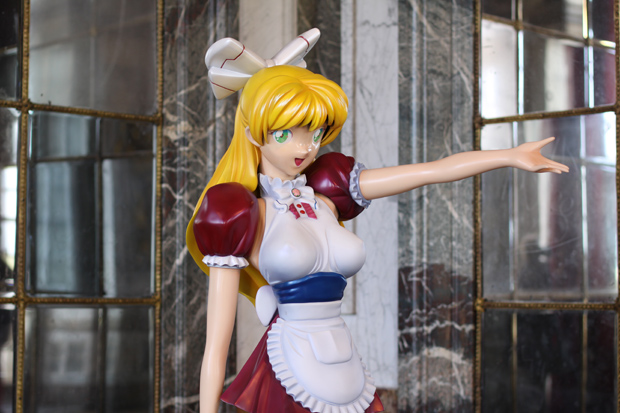 Although the show isn't set to officially open until September 14th, we can now offer a first look into the new exhibition from Japanese superflat artist Takashi Murakami. As extravagant as one would expect, the exhibition showcases a beautiful array of works, including paintings and sculptures in a cornucopia of vibrant colors. For those in town be sure to stop by as the exhibition will be running through December 12th, 2010, on display at the prestigious Chateau de Versailles, which marks a major development in the career of Takashi Murakami.
Chateau de Versailles
Versailles, France
Tel: 01 30 83 78 00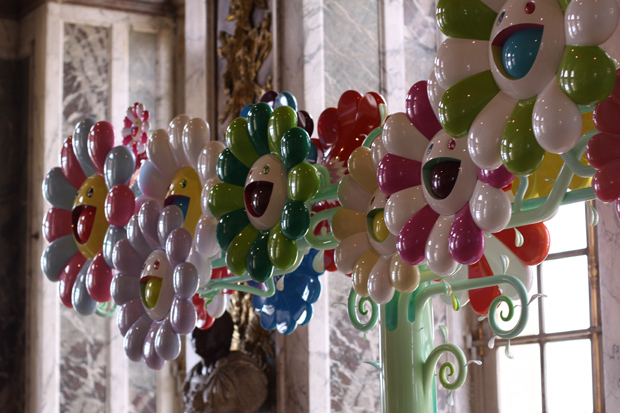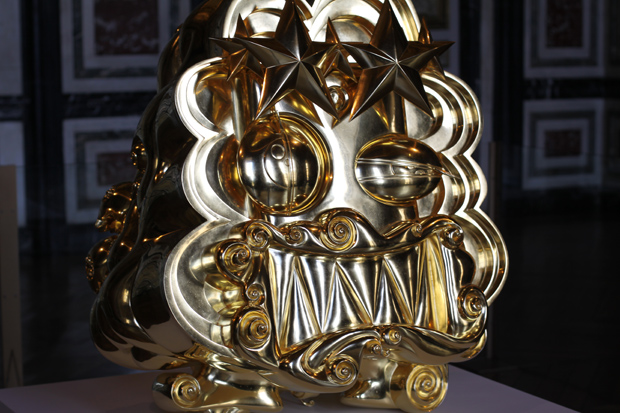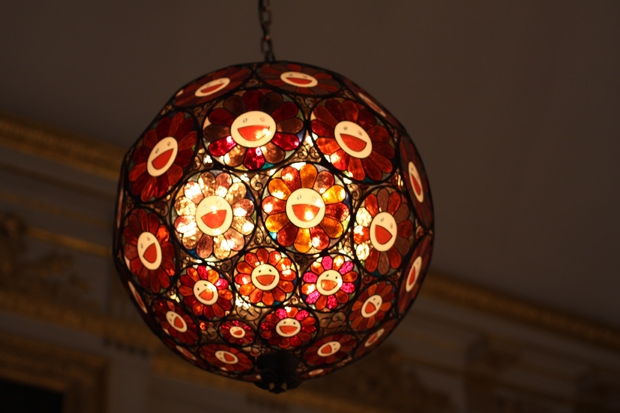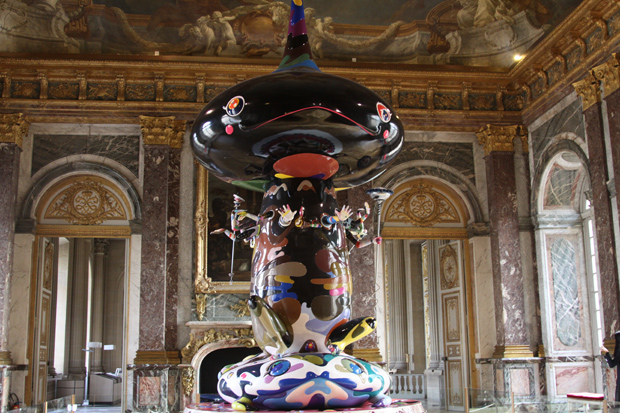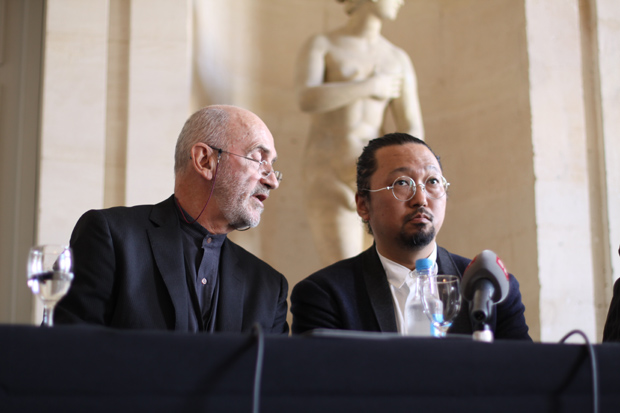 Public Enemy
Say It Like It Really Is
One of Hip-Hop's most beloved groups of all-time returns with a new video to accompany their latest single "Say It Like It Really Is," part of their upcoming box set release. The set will include 3 CDs full of tracks from critically acclaimed albums, DVDs that include performances, videos, and documentaries, as well as a limited edition t-shirt and photo book. It will become available on October 15th through Total Box Music.
This is HIP HOP.
uniform experiment
Cashmere Silk Star Stole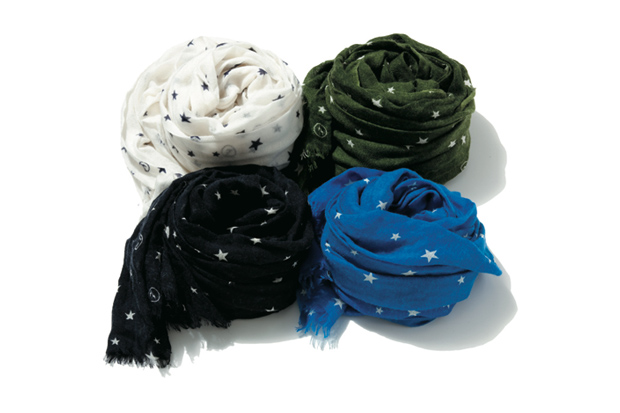 The SOPH. network will see a lengthy release of product tomorrow, with this silk stole from uniform experiment being one of the highlights. The stole comes in four different colorways, each featuring a contrasting star print. Available as of September 11th, 2010 via uniform experiment retail stores.
Kanye West featuring Common, Pusha T,
KiD CuDi, Big Sean & Charlie Wilson
Good Friday
Offered is the latest record from Kanye through his on-going G.O.O.D. Music Friday campaign. He brings on board nearly the whole G.O.O.D. music roster on this one, with guest vocals from Common, Pusha T, KiD CuDi, Big Sean and Charlie Wilson.