Gucci x Riva
Aquariva Gucci Speedboat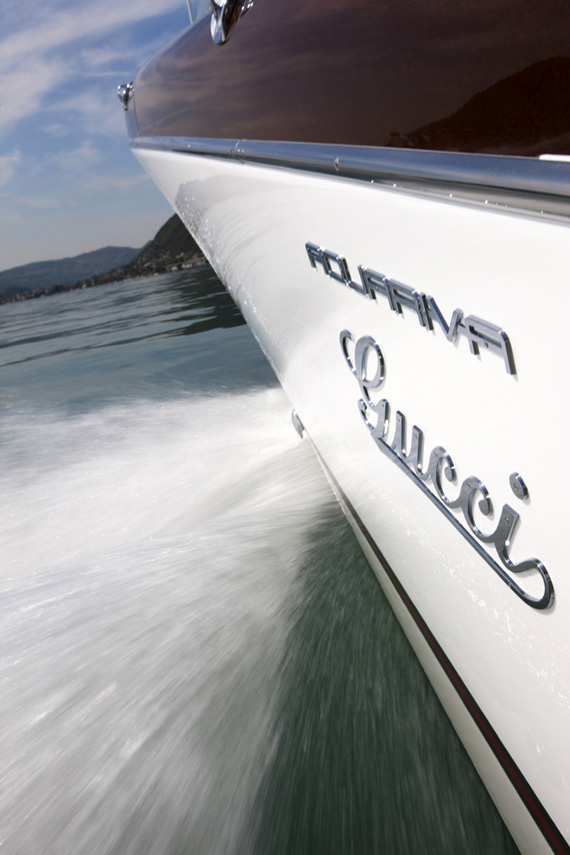 As fate would have it, Italian shipbuilder Riva, who we previously mentioned as the inspiration behind designer Marc Newson's new exhibition, announced a special edition Aquariva, its classically built luxury speedboat, with fashion house Gucci. Sharing an identical tenet in the concept of La Dolce Vita, Patrizio di Marco, the CEO of Riva, emphasized the similar pride in Italian craftsmanship of both Gucci and Riva. Those pride resonated themselves in the form of a 2-speed, 380-horsepower speedboat with fiberglass hull and a 20-coat glossy customizable paint. The bespoke Aquariva Gucci Speedboat also included a mahogany wooden interior, Guccissima pattern for seats and sundeck, and the familiar Gucci green-red-green adornment. To provide a hint of exclusivity, Gucci creative director Frida Giannini designed the Riva by Gucci Collection, a line of nautical theme goods comprised of duffel bags, flip-flops, and more, in white leather with green-red-green appliqué, identical to the boat. Each made to order at the price range of $380,000, the Riva Aquariva Speedboat by Gucci will make its public appearance on September 22nd during the Milan Fashion Week while the Riva by Gucci Collection will be available at select Gucci retail locations early next year.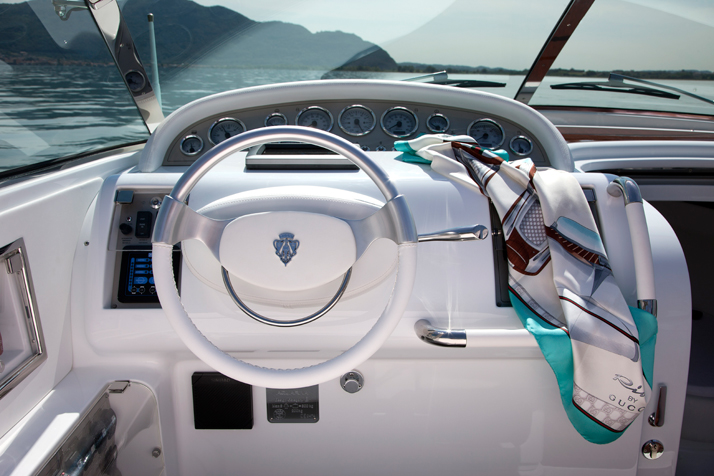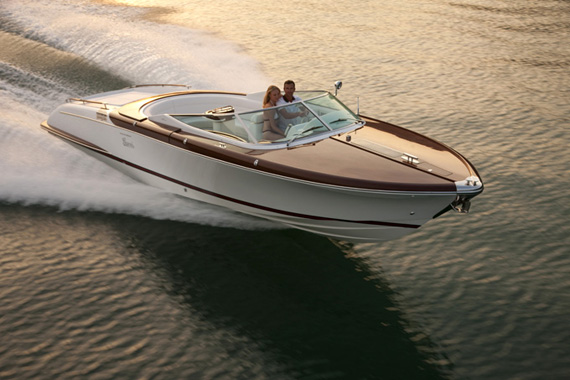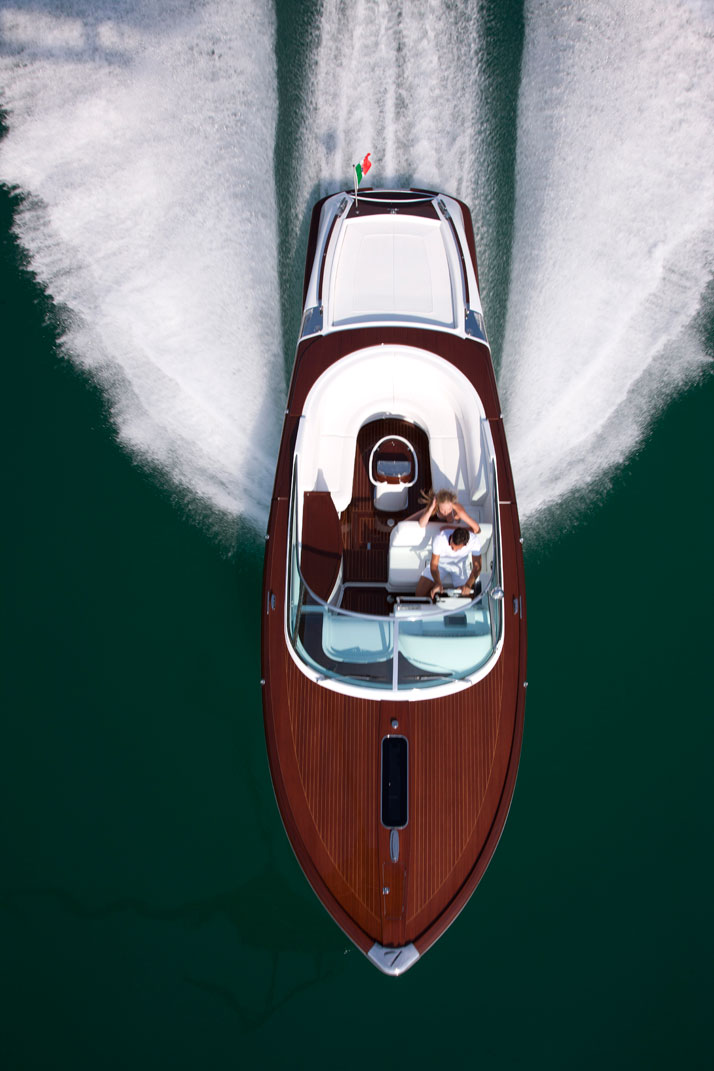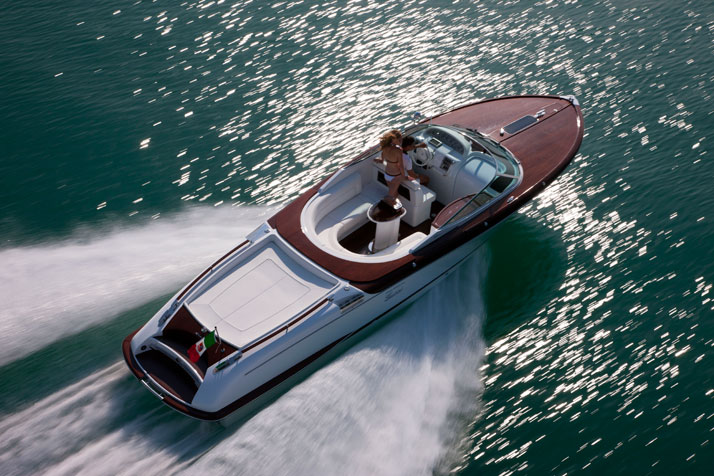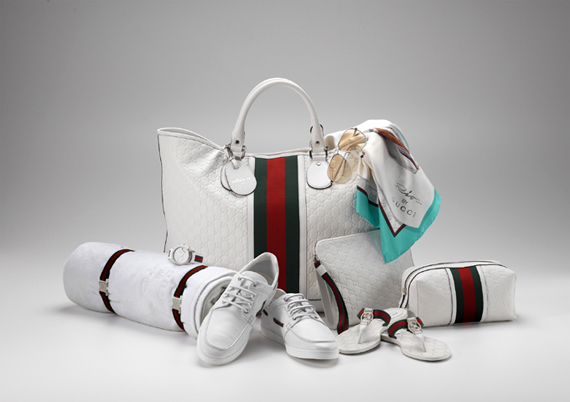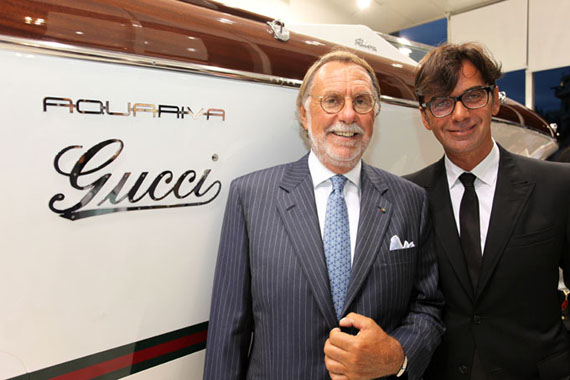 Rugby Ralph Lauren
2010 Fall Collection Video
Ralph Lauren gives us a look into the label's Rugby line for the new season. This video was filmed in Cobble Hill, Brooklyn and is soundtracked by The Virgin's single "Rich Girls".
Edwin Ushiro
"Preceding Sunday" Exhibition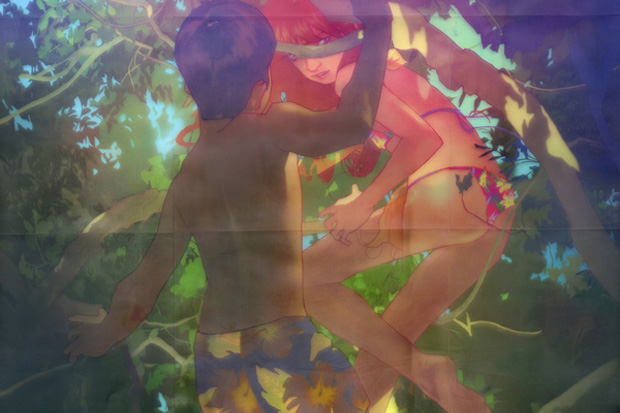 Making quite a stir in the contemporary art scene for his evocative, nostalgic tinged works, Edwin Ushiro returns for another gallery show in 2010, this time taking place at the Roq La Rue gallery in Seattle. Entitled "Preceding Sunday", the exhibition will showcase a great new collection of mixed-media works from the Los Angeles-based artist. The opening reception is set for Friday, September 10th, 2010 (6pm-9pm).
Roq La Rue
2316 2nd Avenue
Seattle, WA 98121
Tel: 206.374.8977
Primitive 2 Year Anniversary BBQ
Feat. P-Rod & Justene Jaro
From Rad Collector – "Here's a nice lil video edit of the Primitive Two Year Anniversary x P-Rod 4 release that popped off a couple weeks ago. It's amazing how far a pair of great tits go at a skateboard party, right?
THE BLACK SENSE MARKET x MEDICOM TOY
FABRICK Collection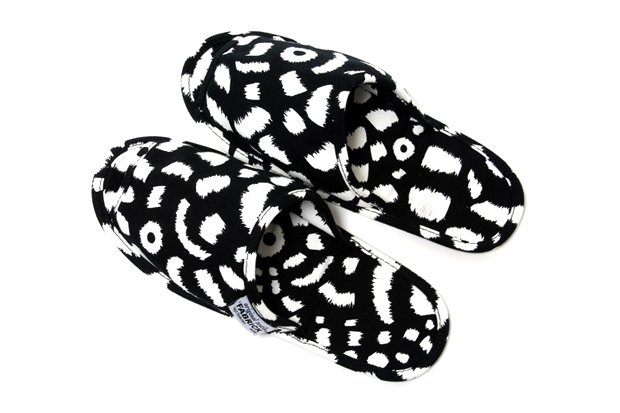 With this year's celebration of SENSE's 10th anniversary, their ongoing THE BLACK SENSE MARKET has brought on a handful of high-profile collaborations. Following-up on some previous looks, MEDICOM TOY and its lifestyle FABRICK collection are among a new batch joining this year's movement. The releases include a doll, eye mask, pillow and slippers. For more information, check out the official THE BLACK SENSE MARKET website.