Sanwa's iPhone Waterproof Case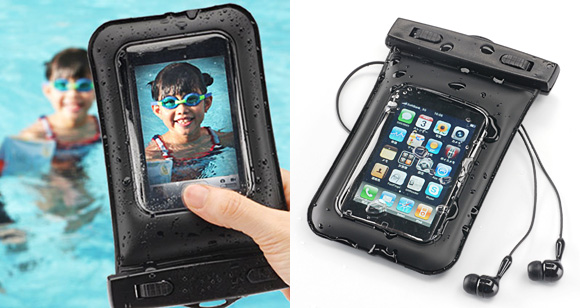 Sanwa is a Japan's company, their iPhone Waterproof Case, features a sealing mechanism design to keep out the water and you can still touch your iPhone via the rear window of the case. It even still allows for you to listen to your music and use the camera and still keep the water out. And it comes with a lanyard so that you can wear it around your neck. You can purchase the case for JPY 3,280 (about $32) from Sanwa.
The Imaginarium of Doctor Parnassus
Directed by Terry Gilliam.
Staring Heath Ledger. Featuriung Johnny Depp.
Mayer Hawthorne
Maybe So Maybe No
Stones Throw Records present the new music video for Mayer Hawthorne's "Maybe So Maybe No" from his upcoming debut album, entitled A Strange Arrangement. The video features a nice retro vibe, showcasing Hawthorne's jazzy melodies with filming by Henry DeMaio.
Acapulco Gold
2009 Fall/Winter Headwear Collection
Starcow has recently taken stock of Acapulco Gold's latest hat offerings. Growing in popularity as the fitted cap's popularity begins to wane, two mesh trucker styles are seen alongside a basic New Era style. Available now at select retailers including AG's Run My Game.