Steve Shaw for Kanye West
Louis Vuitton Photoshoot
feat. Amber Rose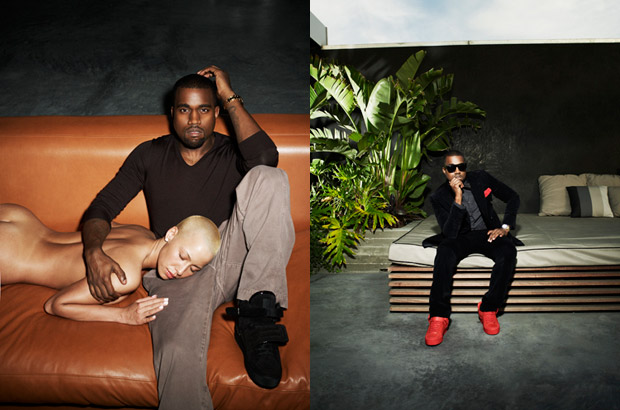 Kanye West offers us a glimpse into a series of photos shot by photographer Steve Shaw for Kanye West's Louis Vuitton collaboration sneaker. Among the people making an appearance are also Yeezy's girlfriend and model, Amber Rose.
uniform experiment
'09SS
"Whereever You Are" Collection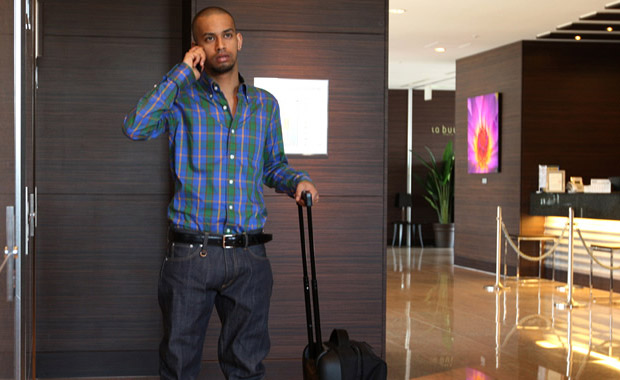 Arguably positioned as the most refined collection amongst its brand brothers which include SOPHNET. and FCRB, uniform experiment's 2009 spring/summer takes a more casual approach with loose fitting denim and casual button-downs. Other items of highlight include a special collaboration capsule with au which includes the Star Strap mobile phone accessory and the Mini Herringbone Three Quarter Cargo Pant.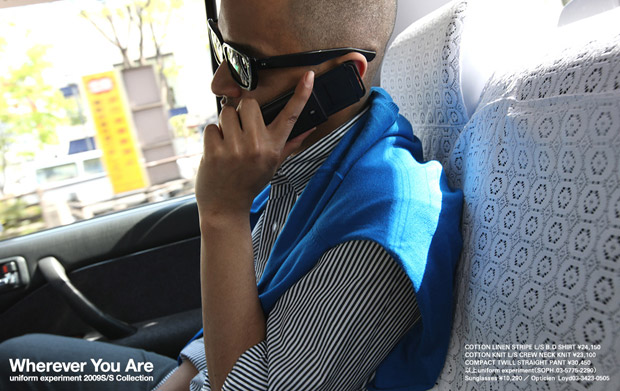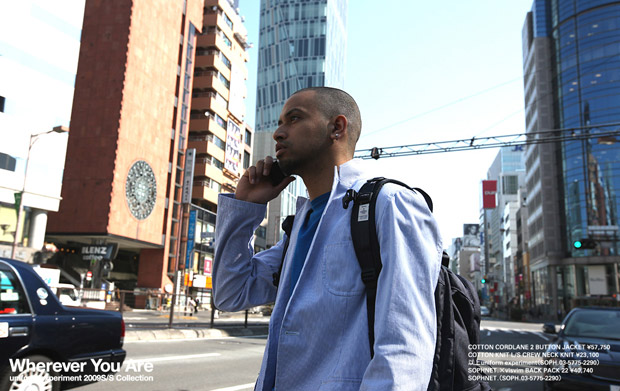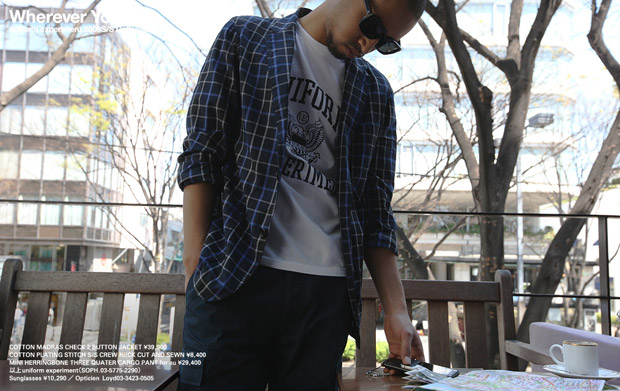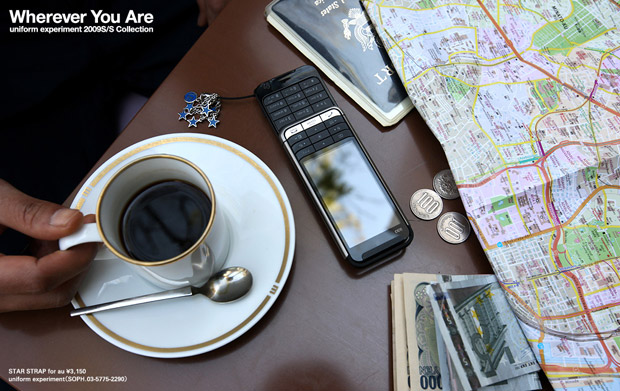 MINAKO ABE
Artist Minako Abe's process begins by importing images of landscapes into a computer. By twisting and skewing the original image, everyday scenes are distorted into a panoply of unexpected shapes and colors. Abe then uses these modified digital images to create masking layers and rolls color onto her canvases in broad strokes. It is this technique and choice of a roller over a brush that give Abe's canvases their smooth matte textures. If likened to the human face, in Abe's paintings we find a full range of expressive emotion from sorrow to anger to glee. Through Abe's deliberate process of distortion the viewer is reintroduced to the abundant wealth of expression latent in the scenery that surrounds us every day.(kalonset)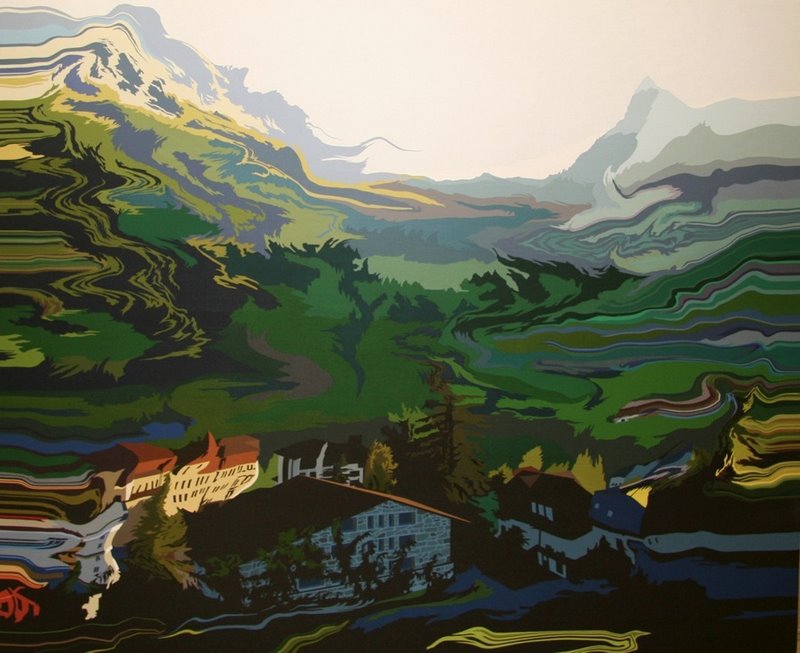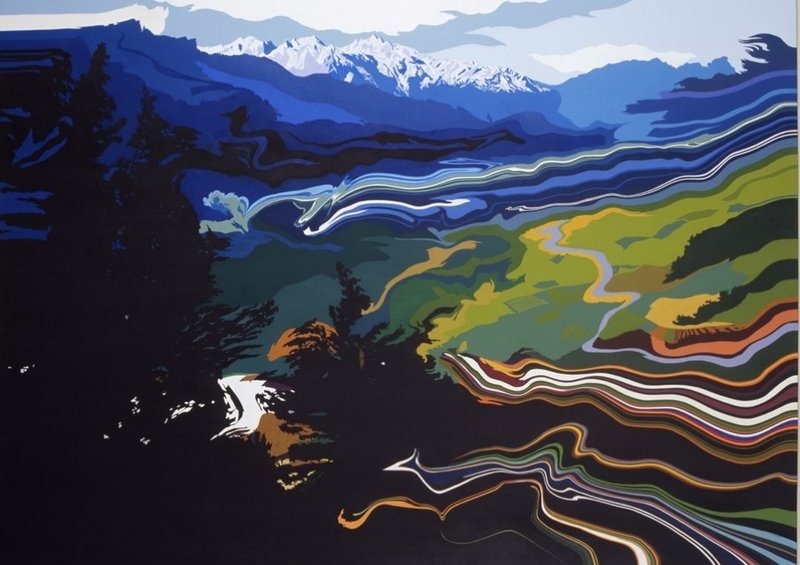 Comme des Garcons PLAY
x
Converse Chuck Taylor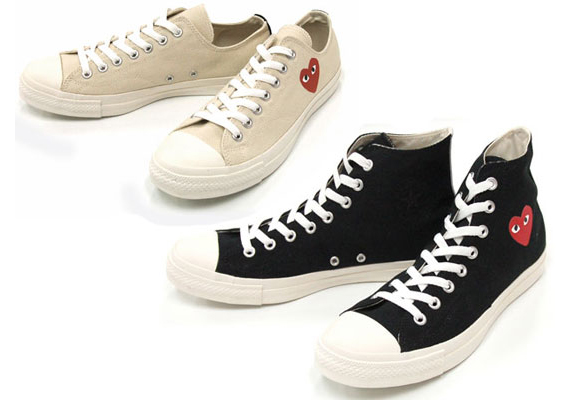 Ultra-hip Japanese label, Comme des Garcons, has teamed up with sneaker brands before to collaborate on shoes, but their latest joint venture with Converse could easily be their best yet. Comme des Garcons has put their touch on the iconic Converse Chuck Taylor All-Star, giving it a fairly simple look with some choice style touches. There will be a low and high Chuck in both off-white and black colorways with a red heart with eyes gracing the outer half of each shoe. This addition gives the otherwise plain shoe a nice dose of flavor to help them stand apart from the pack. The low and high models are available in both colorways now at Bobos. Via HighSnobiety.
Supreme Sticker Archive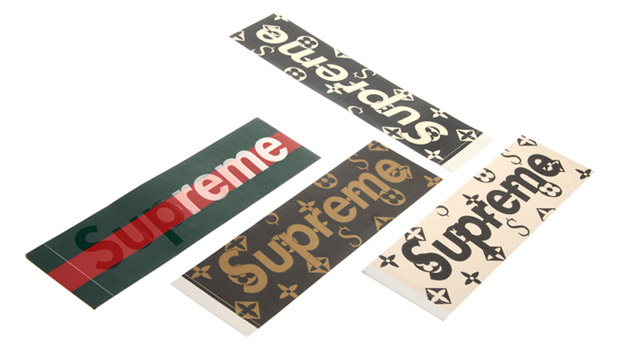 Slam Jam gives us a look into their personal collection of Supreme stickers that have released through the years. Although its not every single sticker made, a variety of these definitely hold a nostalgic value within streetwear/skate history. Highlights include Gucci, Louis Vuitton, and Last Supper renditions.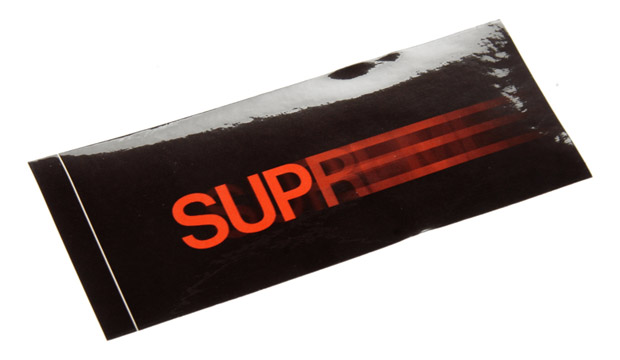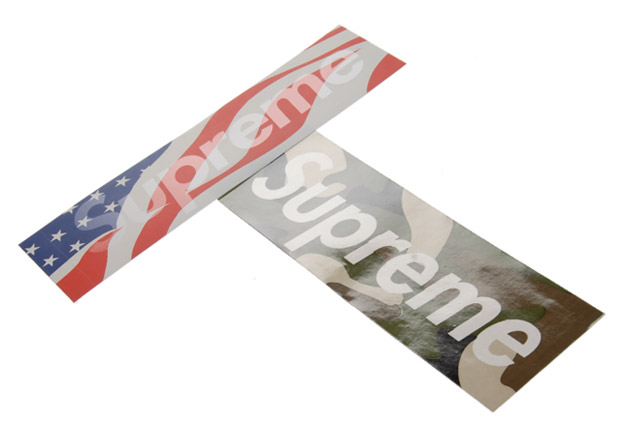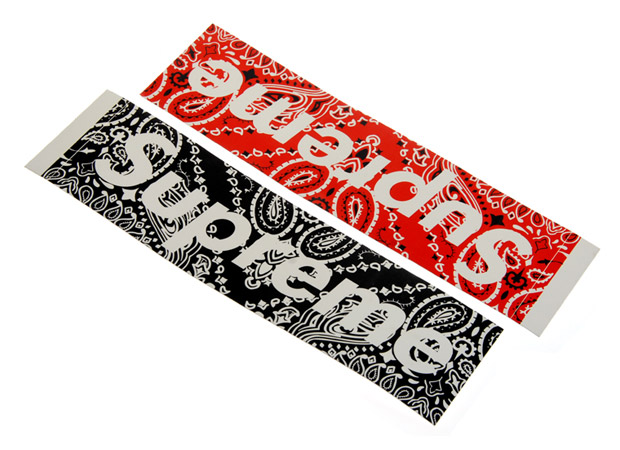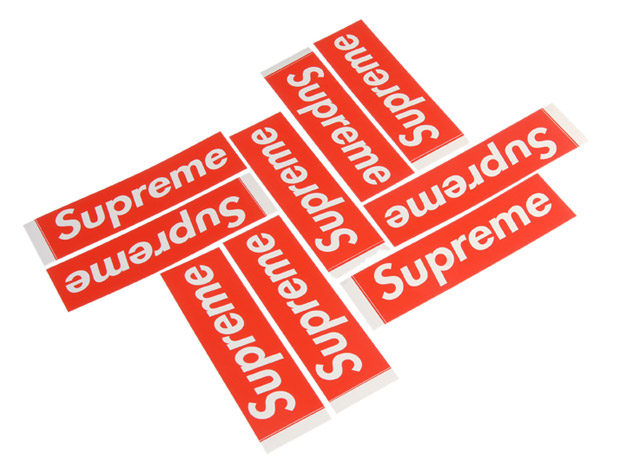 ステッカーは無断で壁や電信柱、あらゆる公共のものにぺたぺた貼ってはいけません。
どっかの、魚&chips みたいに問題になっちゃいますよ?
ルールはルール&暗黙の了解。
きちんと守りましょう。