Tylenol Campaign
One amusing countryside by Vale Euro RSCG for the advertiser Tylenol and a drug used in the event of painful states like the headache. The variation puts in scene its capacity in 3 uncomfortable situations: "There are certain questions which are a headache".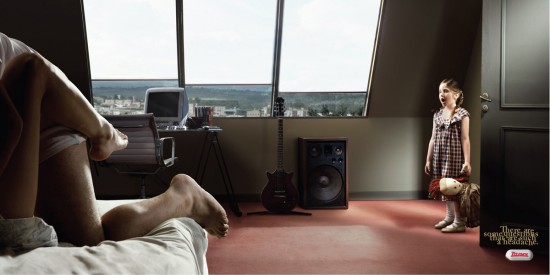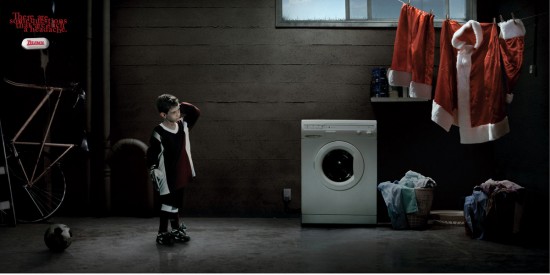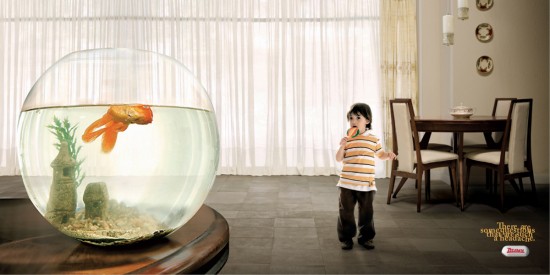 うわ~。
超ショック。
Prefect fit for iPhone 3G.
・Compatible with Apple iPhone 3G
・Made of durable smooth and high quality 3-D pattern leather material
・Allows access to all controls and ports without removing the case
・Prevents and shields iPhone from scratches, damages and dust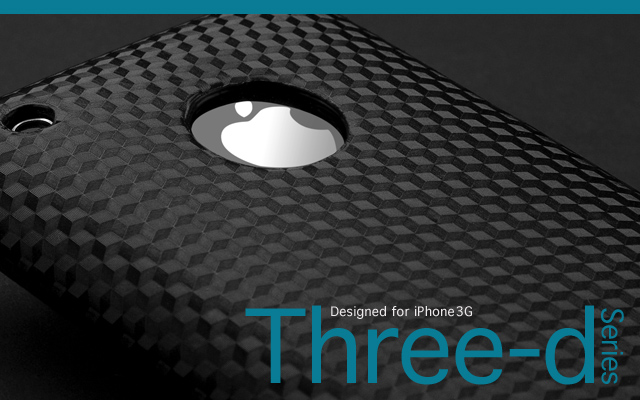 これカッコイイねェ。
よく見て! 
3D!
Phantom Water
You guys wanted it, here it is. Our resident contributer and critic Zippy Flounder's latest project called Phantom Water. A clock whose face is dynamically created by the science (magic) of ferro fluidics. His design goes beyond normal ferro fluids by being clear, non-toxic and eco-friendly. The technology is being marketed as "Smart Water" (isn't that a drink?), which could go beyond clock applications to signage displays and anything else your creative minds can think of. Check out the video after the jump and sound off in comments!
OriginalFake
"Internet Dating" T-shirt
OriginalFake reveal a new t-shirt graphic releasing through OriginalFake dealers. The shirt features KAWS' trademark style with a provocative twist as we've come to expect from his brand. Availability through Kawsone should arrive shorty, but for now they are arriving at a good amount of stockists doors.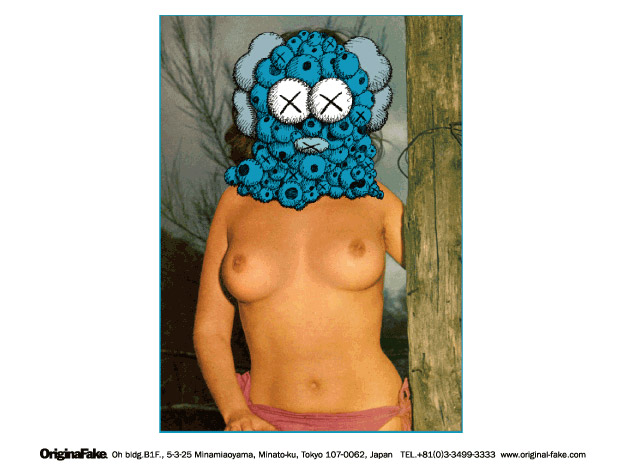 GURU
HOT TUB
Clean Energy For Dirty Minds