THE NEW ORDER Neck Face Interview
THE NEW ORDER
Neck Face Interview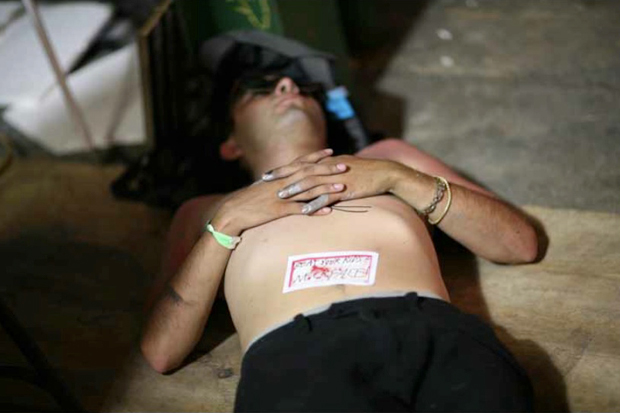 An interview originally featured within the pages of their magazine, THE NEW ORDER, Slam X Hype finally makes this intriguing piece with Neck Face available through its site. Definitely one of the more peculiar interviews in sometime, the popular artist breaks down several facets of his childhood and inspiration for the dark style of artwork he has become renowned for.
Your style of work is very dark and deep. Was there something that triggered this?
It's all I know: dark and deep. That's how I grew up. When I grew up I used to torture cats just for fun. It's just natural to me. My family has a very dark sense of humour, so it's natural that I'm like that.
Has travel played a huge part in your work? How does it affect you as an artist and as a person?
Oh yeah, for sure. I realised that there are fucked up people everywhere, I've seen so much crazy shit when I travel. It all affects me and I just absorb it into my brain.
What will you do after this interview?
I'm gonna take a shit, but I know it's gonna be diarrhea…