G-Star by Marc Newson Spring/Summer 2010 Collection

G-Star
by Marc Newson
Spring/Summer 2010 Collection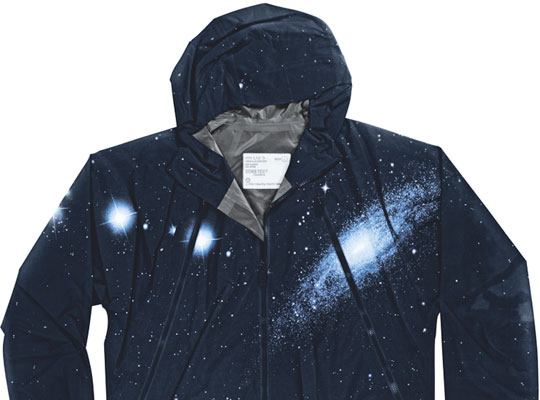 G-Star continues its creative collaboration with designer, Marc Newson, with a Limited Edition Spring/Summer 2010 collection, to be made available through high-end retail boutiques including 10 Corso Como in Milan, Seoul and Tokyo, Colette in Paris, Moss in New York and Moss and Maxfield in Los Angeles.
The collection features Newson's modern interpretation of four classic styled jackets and two T-Shirts, available in both men and women's cuts and based around an Indigo Blue palate. The traditional utilitarian fabrics associated with each style are replaced by premium materials, presenting a creative fusion of street-wear silhouettes and couture-level fabrics.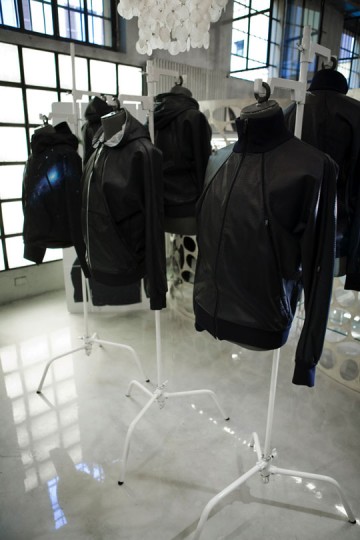 The Mesh Leather Jacket takes the classic nylon jersey and presents it in ultra-soft, perforated leather, with silk collar, cuff and waistband detailing, while the Nappa Bonded Hooded Jacket transforms the traditional hoody by fusing a 100% calf leather exterior to a delicate Japanese fabric interior. Both jackets feature kimono-style sleeves, removing stitching from the shoulder area to maximize comfort.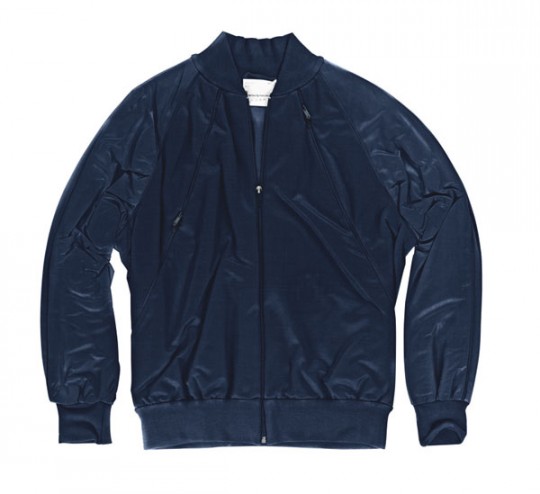 The Silk Jacket uses a Punto di Roma knit technique to fashion the body of a track-style jacket from high- quality silk and completes the look with leather sleeves, while the Galaxy Jacket features a distinctive allover Galaxy print on its Paclite Goretex exterior. Both jackets feature A-line-style zip detailing with hidden pockets and minimal seams, ensuring clean silhouettes without sacrificing practicality.
The Long Sleeve Tee is made from army-style waffle jersey and, along with the 100% cotton Short Sleeve Tee, features washed leather strips on the upper back and arms as art-work.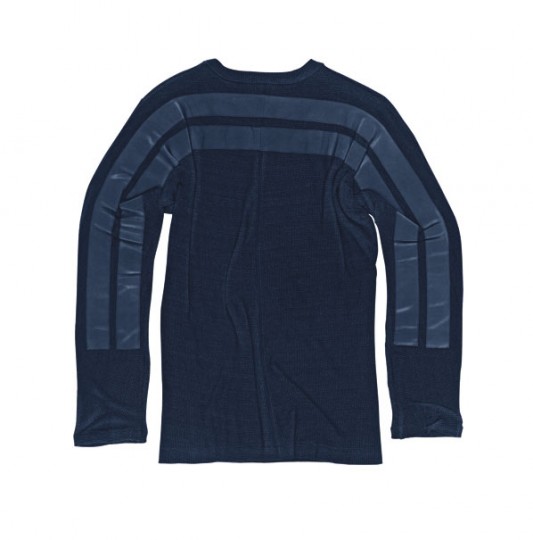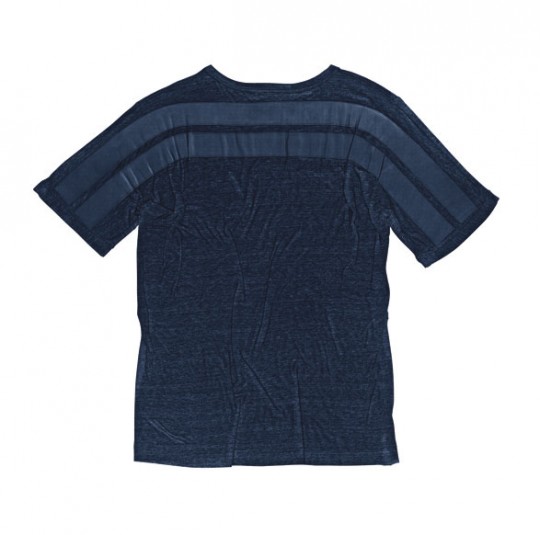 The collection will debut with selected retail partners from January 2010.
While on the subject of G-Star, they are still looking for photographers, Tweeters and videographers for their upcoming New York Fashion Week Show. Anybody can sign up for the job here and become a G-Star Raw Reporter.