Furry USB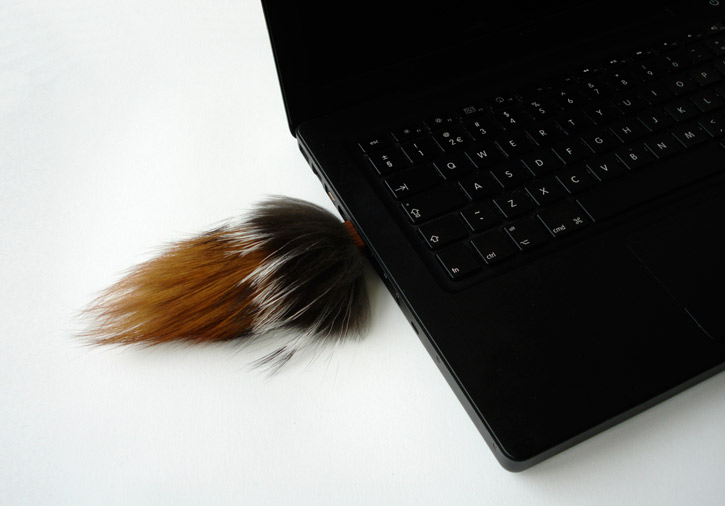 The Modern Amulet by Magnhild Disington.
"The Modern Amulet is a collection of USB keys. It is part one of two concepts for Kopenhagen Fur's competition; The Golden Fur Neadle. The project from Magnhild Disington's MA project Deviated Evolution where she worked with the relationship between humans and their portable electronics, and the lack of emotional appeal these products provide. With The Modern Amulet she tried to balance the emotional value between the information we carry and the objects we use to carry them."
[ Note ] We don't like the idea of using the fur.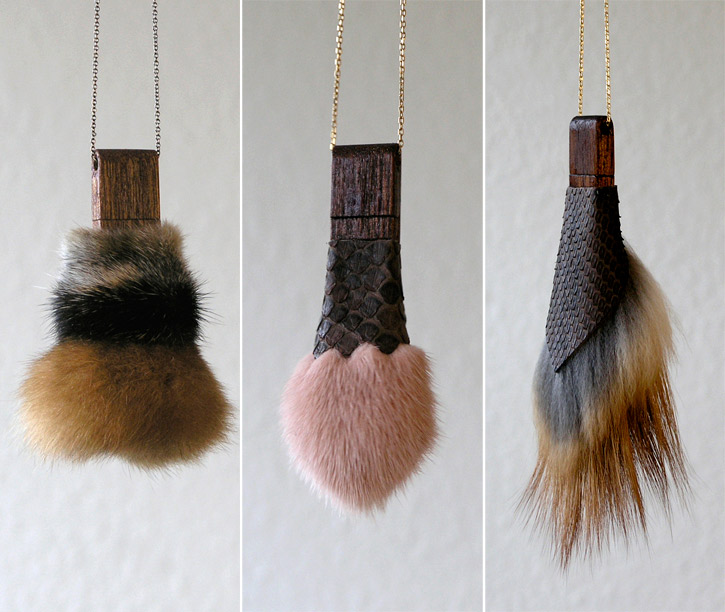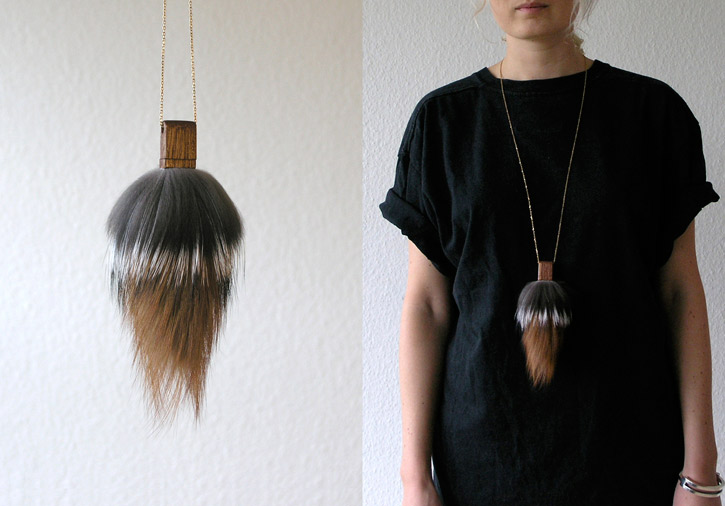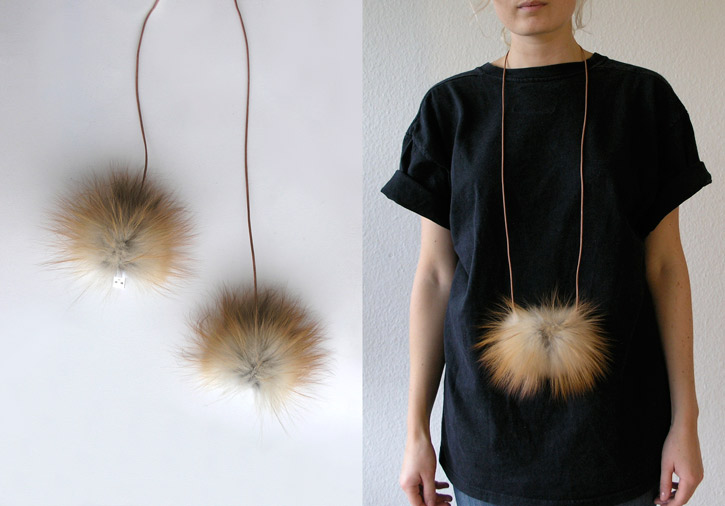 The furry mobile phone cases offer, at least, a hopeful glimpse into the future of portable electronic design and the personalization they can create.