DEVON MOTORWORKS GTX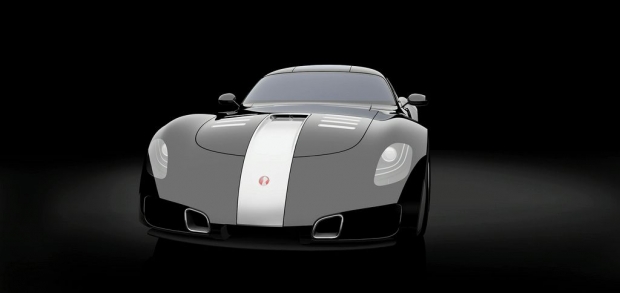 The evolution of that project appears to be the Devon GTX. Keeping the same, two-toned color scheme, and an elegant curvature, Paulin's supercar will be unveiled at the 2009 Pebble Beach Concours d'Elegance. The car is described in the press release as having a "design [that] navigates between the past and science fiction."
Quite frankly, we couldn't agree more. If you look at this car with its opened up roof and doors from a 45-degree angle, it looks like the decades-away supercar we dreamed of as children. But take a look from the side when every hinge is shut, and it looks inspired by the classic cars of the 1940s.
When looking at the car's exterior, it is clear that the GTX has taken quite a bit of inspiration from both the Dodge Viper and Paulin's VR Concept