Fucking Awesome 2011 Fall/Winter Collection and Some Words from Jason Dill (NSFW)
Fucking Awesome
2011 Fall/Winter Collection
Some Words from Jason Dill (NSFW)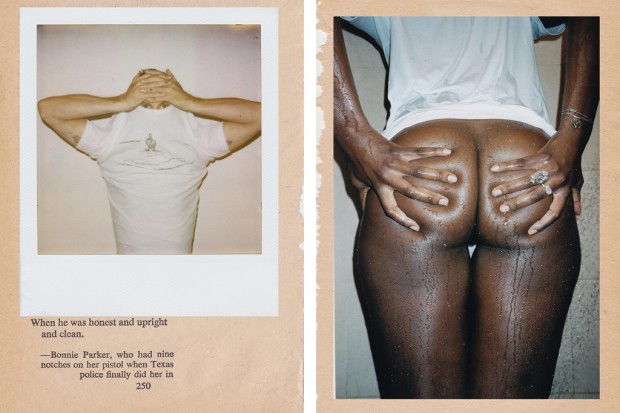 On and off brand Fucking Awesome has come to represent some of the most captivating and interesting graphical T-shirts out there. As the brainchild of one Jason Dill, the pro skater and all around interesting guy has seen his brand endure several hiatuses over the years. But at the core of the brand lies (what we feel like) anyways a strong philosophy that has made the brand such a cult classic over the years. We caught up with Dill for a short series of questions which will probably shed some much needed light on the brand's background.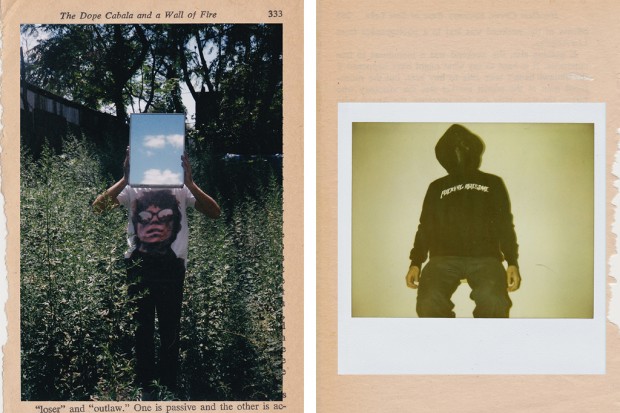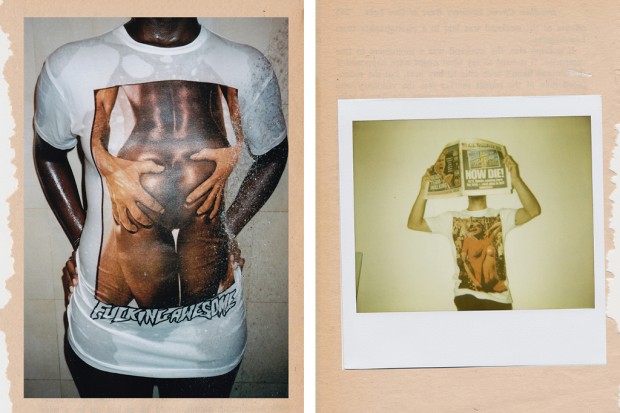 The collection in its entirety will be available as of today at Supreme New York alongside the new Supreme Fall/Winter 2011 collection.
When you started Fucking Awesome, what was the reason behind it?
I was all of 23 or 24 years old when I started Fucking Awesome… I didn't really care at the time… I sure as fuck wasn't trying to make a "brand" y'know? Fucking Awesome was just an inside joke, I felt that people wouldn't get the references (I was young and cocky thought it would fly over people's heads)… I figured people wouldn't get/be into anything I was making… which just made me want to do it more… I wanted to kinda just throw shit at the wall and see what would stick… really though, I would walk orders over to Supreme New York from my house and be afraid of the shit not selling at all… the possibility of it just sitting there really scared me… I won't lie about that.
It's been a few seasons since FA released anything, what have you been up to since?
I only make FA when I am certain I like it… I have made whole seasons before and threw it away because it wasn't good enough… I only make it when I have the materials at hand that are suitable for making a whole FA line… also being in love with drugs and booze over the years… pile that on top of psychotic behavior and season to season… umm, shit… yea, I just wouldn't make it… I don't really make it season to season… I want to, kinda. I wanna do it for the people who tell me they love FA… I don't really work that way though… I dunno… we'll see… I wish I could make cigarettes.
Where do you usually get all your photos?
I find it all myself… no Google, no internet… not one item I have ever made is with a photo off the internet… not a fucking one… that's the only way I can live with FA being out there… I have to find the shit with my eyes and hands, physically seek out material… If I like it I keep it… it's on paper in its original form before I make something out of it… I have found things that I have used in abandoned houses in Australia… I find things all over the map… but yea man… no internet images at all… I love Fuck This Life by the way.
What's been your favorite graphic to date as well as your favorite design from this season?
This season is ok… I won't lie… without a couple of em' in there that I really like I would have thrown this season away… the "raise your hand" shirt is pretty bitchin'… it's an amnesty international poster I found in the street in NY… it just worked… I put an FA sticker on it to block out a couple of the words… I like the way that one came out a lot… I dunno… I just needed to put something out again… there are new kids out there who kinda grew up with FA… I just wanted them to have at least some new shit for them to run while I work on the next shit… I give this season a C+, or C-… my "favorite graphic"? (laughter) shit… people sure did bite the living shit out of "Booze and Shoes" huh? the "god only knows what I would be without booze" was rad, pet sounds font and colors… that was a banger… the shirt we did with Aron… "Dill vs. the Don"… and of course the stuff me and Dash did from a few years ago is very close to my heart.
You recently worked on a new book, what's the background behind that?
I was approached by some people in japan to make something… I said "make what?" and they said "make anything, whatever you want." So yea, thanks to Tower Books, BEAMS, and One Gram… I made a book… without support from them, I wouldn't have done it on my own… I never really thought that I would make an actual book outta the photos I had taken over the years… I moved house in New York about a year ago and that forced me to actually organize all my old photos… once it was all in front of me I figured "fuck it… I'll make a book." its called 'dream easy'… I doubt anybody will buy it.
Anything else you want to say?
Mass appeal is a scary thing… if everybody else went out and bought it… then that's more reason for you to go out and get something different… also… you shouldn't give a flying fuck what i think or anybody else thinks… running out of places to hunt… running out of places to hide.
Tweet