Vans 20th Anniversary Half Cab – Supreme Exclusive
Vans 20th Anniversary Half Cab
Supreme Exclusive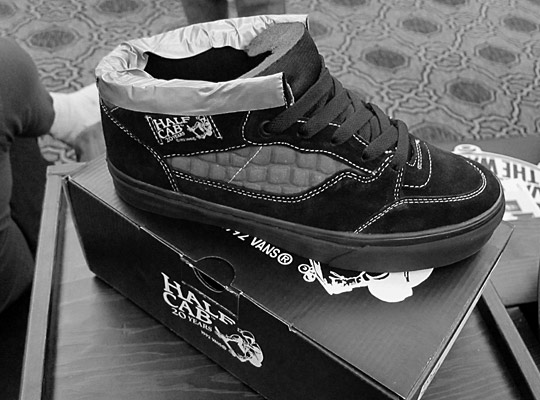 As you may or may not know, the Half Cab originated when skaters cut down the original Vans Caballero (aka Full Cab) sneaker into a lower cut model. The practice was so popular that Vans added the shoe to their range in 1992.
In 2012, Vans celebrate the 20th anniversary of the legendary Half Cab sneaker with a limited run (20 pairs!) of cut-down and duct taped black suede Half Cabs. The only difference with these and an O.G. pair is that these includes the Half Cab label on the ankle, rather than the Caballero. These will release exclusively at Supreme.
There are also 4 more 20th Anniversary Half Cab colorways coming out inspired by iconic Thrasher covers. Preview these in our gallery, as seen at Agenda.
Photography: Highsnobiety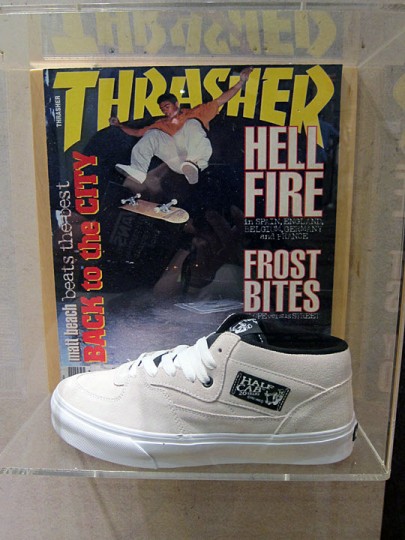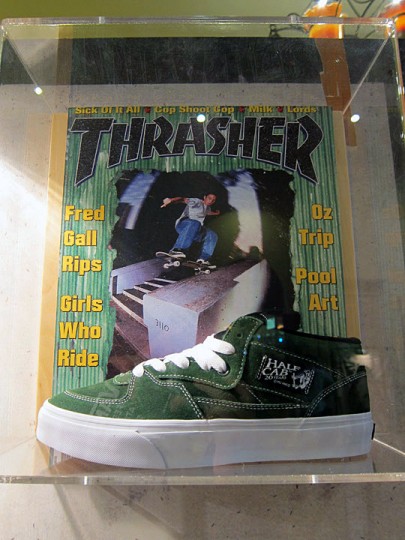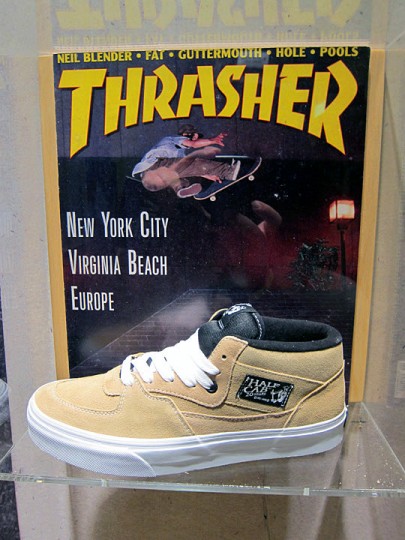 Tweet