Nike Sportswear Air Yeezy 2?
Nike Sportswear Air Yeezy 2?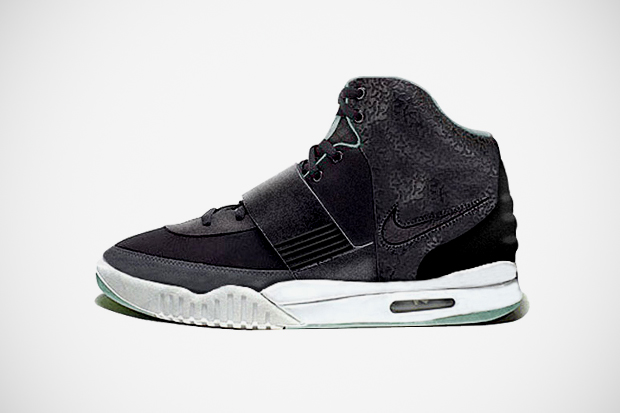 It's almost certain that a second iteration of Kanye West's signature Nike model will be hitting the market sometime in the near future. Between mysterious tweets, mentions in songs and Kanye wearing what appears to be at least early mock-up versions of the next-gen Yeezys in basic black around the globe – it's safe to bet that the Air Yeezy 2 is very much a reality. What's dubious, however, is whether this image of the sneaker is legitimately representative of what it will look like upon its release. Despite a heavy resemblance to the actual kicks Yeezy has been rocking around Paris and at performances – complete with a white sole, all-black tonal patterned uppers, a chunky strap and basic adherence to the Air Yeezy 1 silhouette, the shoe in the image here lacks certain subtleties such as a gold lace detail apparent in images of Kanye rocking the sneakers. Due to the picture of the supposed Yeezy 2s showing only one side of the shoe and lacking detailed shots or information, it's very possible that it could be an image of the actual production sneakers – yet it's also not unlikely to be a photoshop fraud or early prototype that was somehow leaked. So, what do you think?
Tweet