Oakley 2009 Spring/Summer "Functionalism" Collection
Oakley 2009 Spring/Summer
"Functionalism" Collection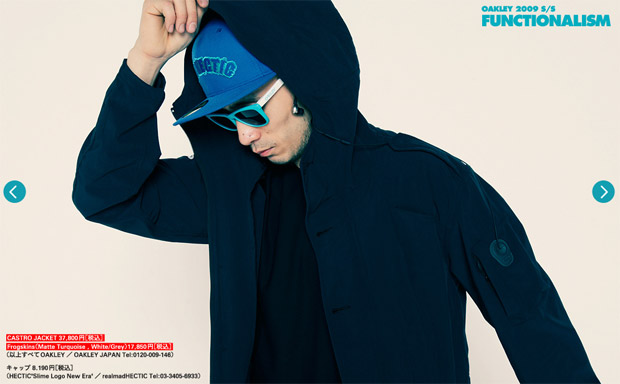 Japanese licensing of various well-known foreign brands has led to some create product innovations and designs. Oakley's foray into the apparel sector is documented here as we're shown their 2009 spring/summer "Functionalism" collection. Eyewear alongside technical apparel as well as subtle button-ups to go alongside iconic sunglass models such as the Frogskins. Some of their Artist Collaboration (available outside of Japan) models can also be seen including Naomi South, Art Chantry and Todd Francis.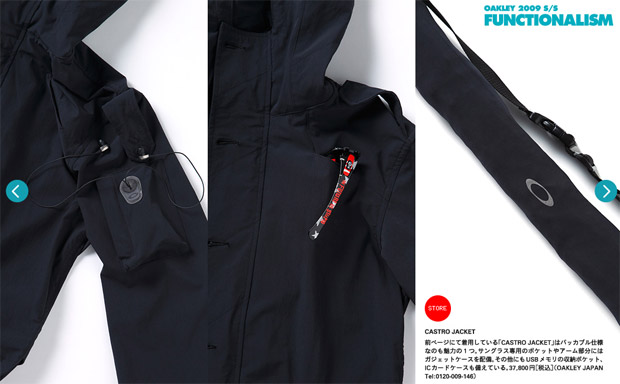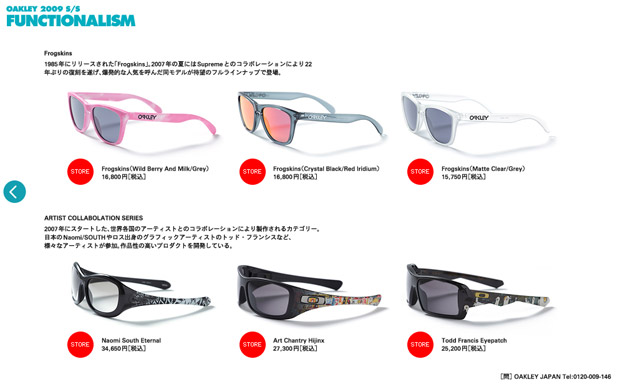 今月末かな?
Supreme から、オリジナルのサングラスがでるみたい。
インテリ系のやつ。
いい感じだったよ。
そういえば、お忍び? 視察で James 来たよ!!
Oh yeah!! Mr Supreme !!!